Arriving at Le Bilboquet nightclub...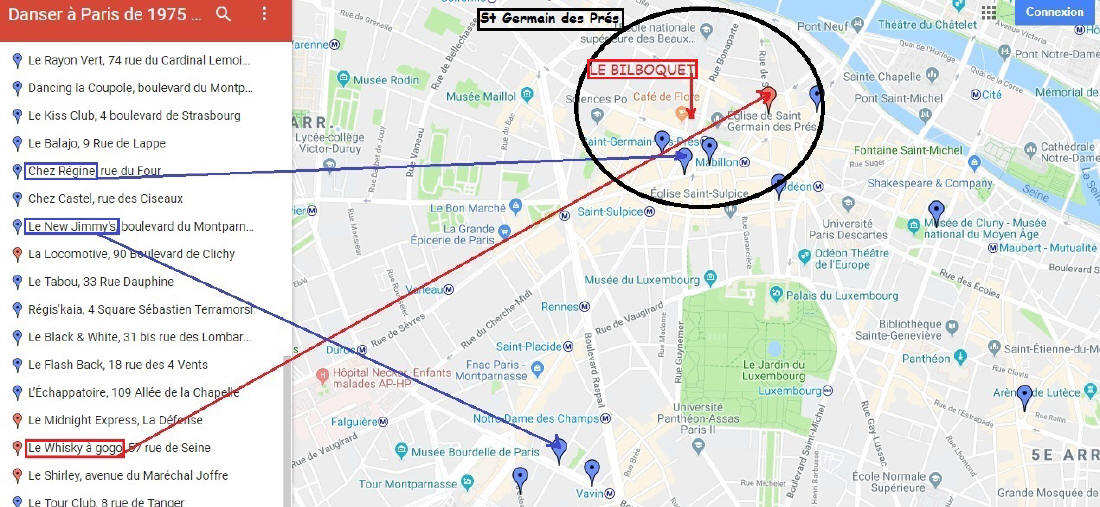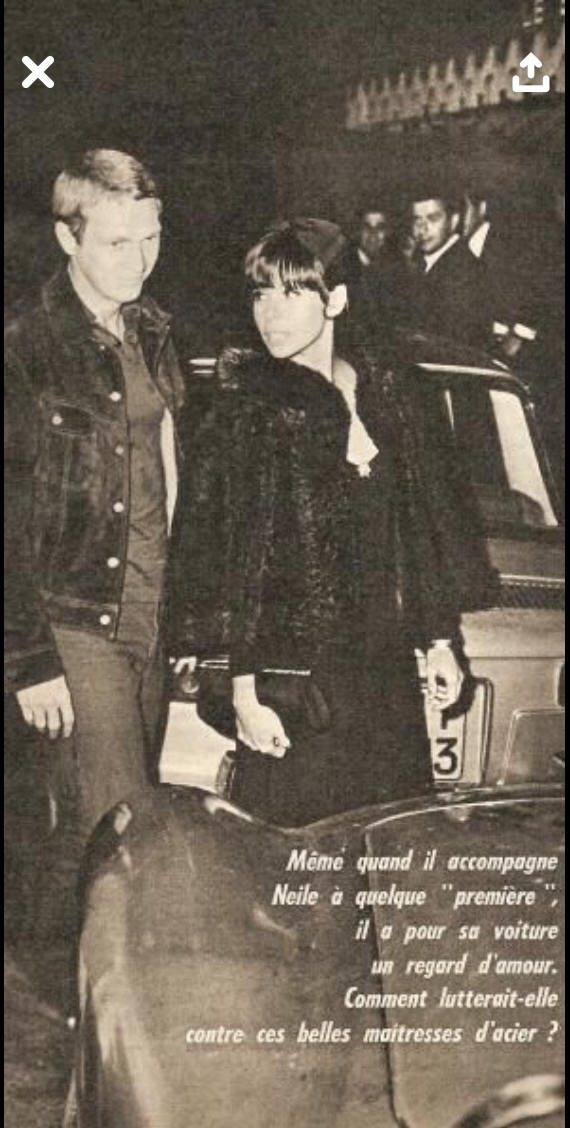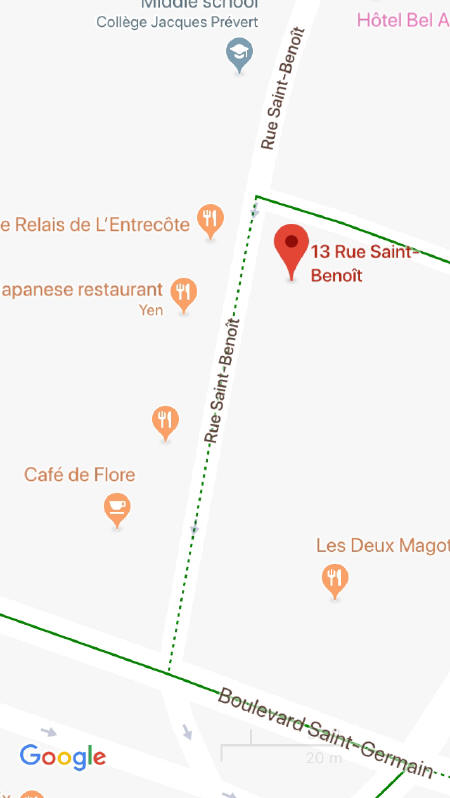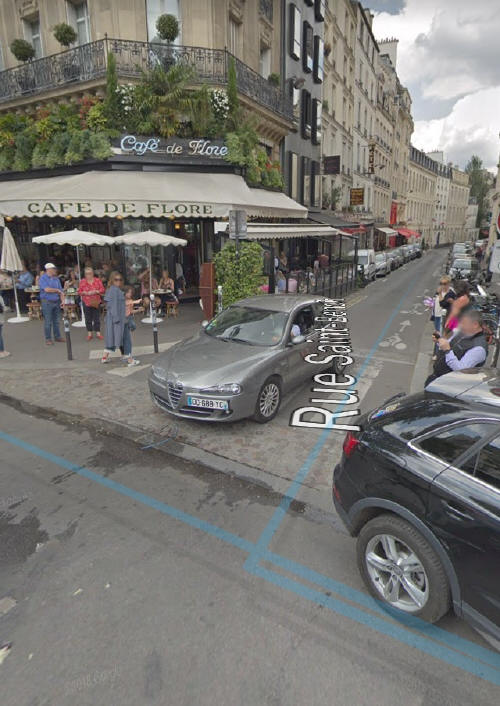 Saint Germain des Prés was the centre of Existentialism, and the Café de Flore, one of the places of the Existentialists:
Document about Sartre's places, Sartrian Landscapes (in French, with map):
(in red, words by Sartre from his books)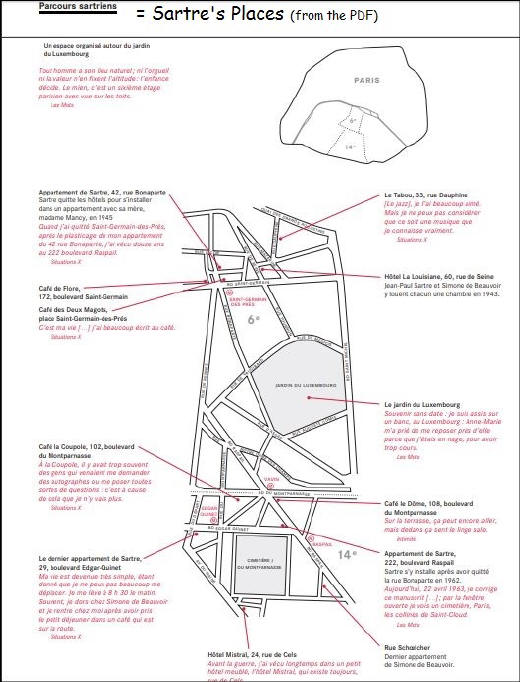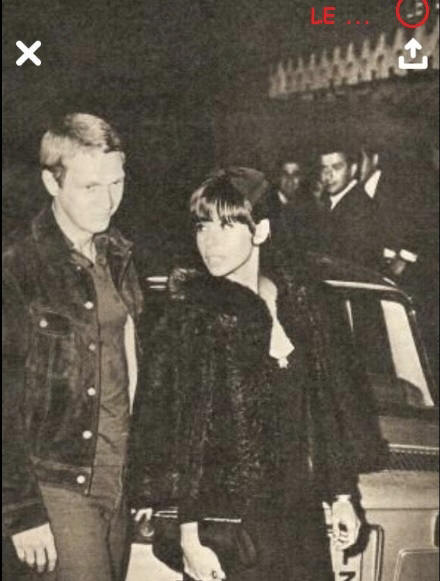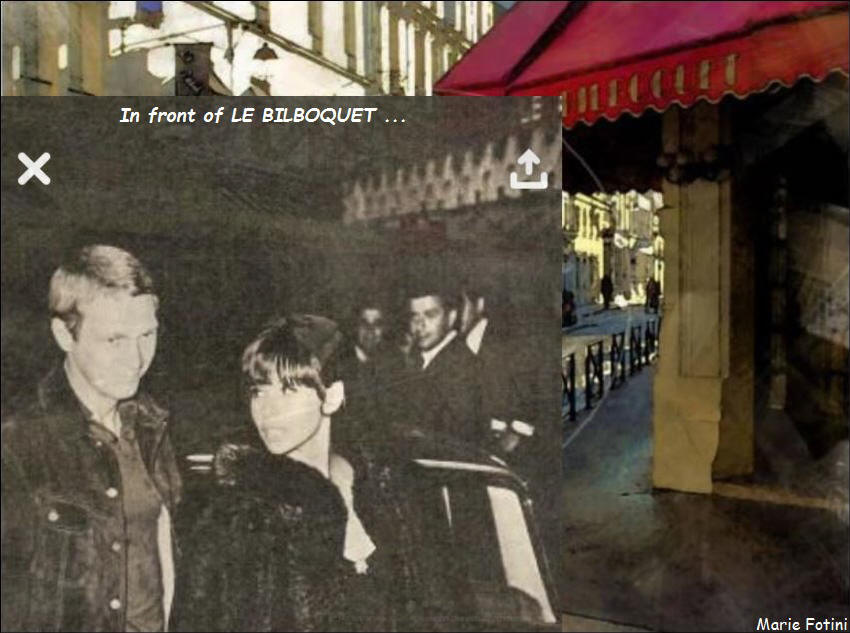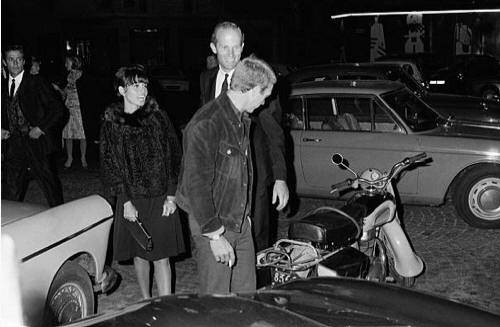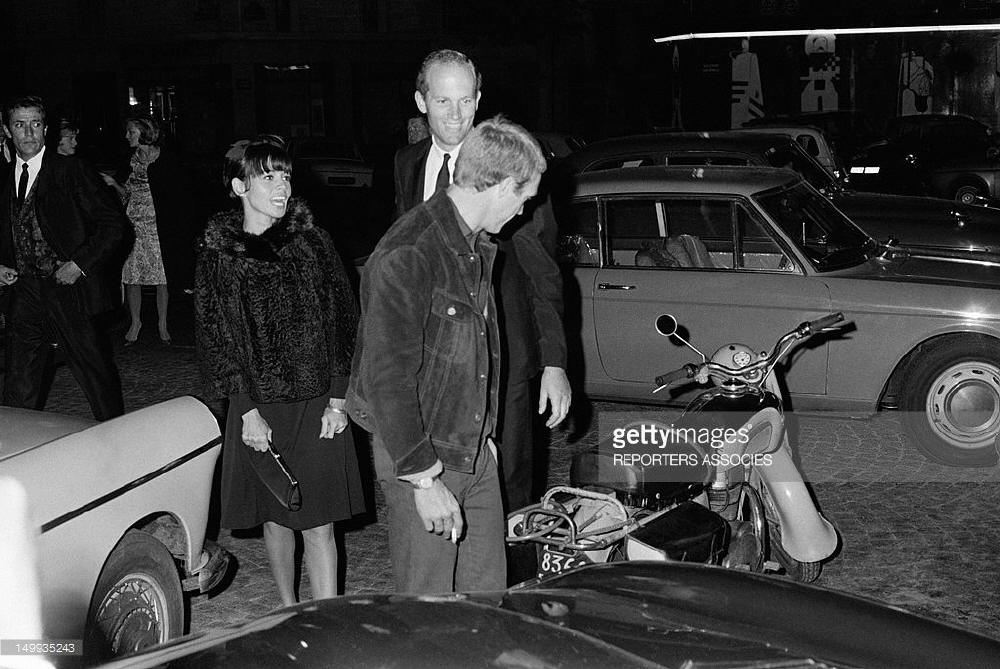 Similar road pattern...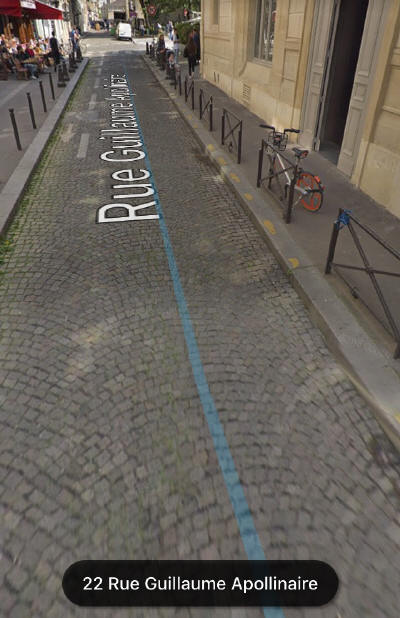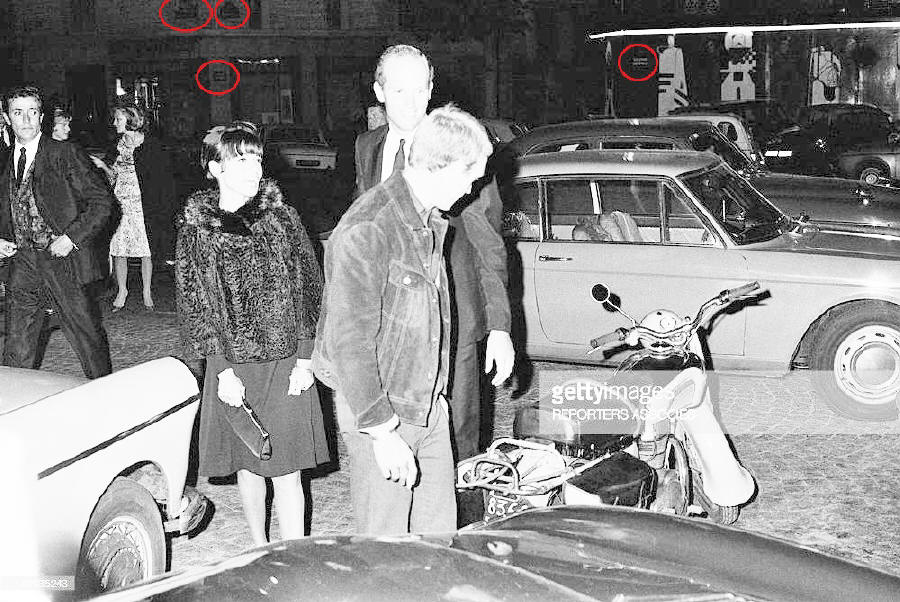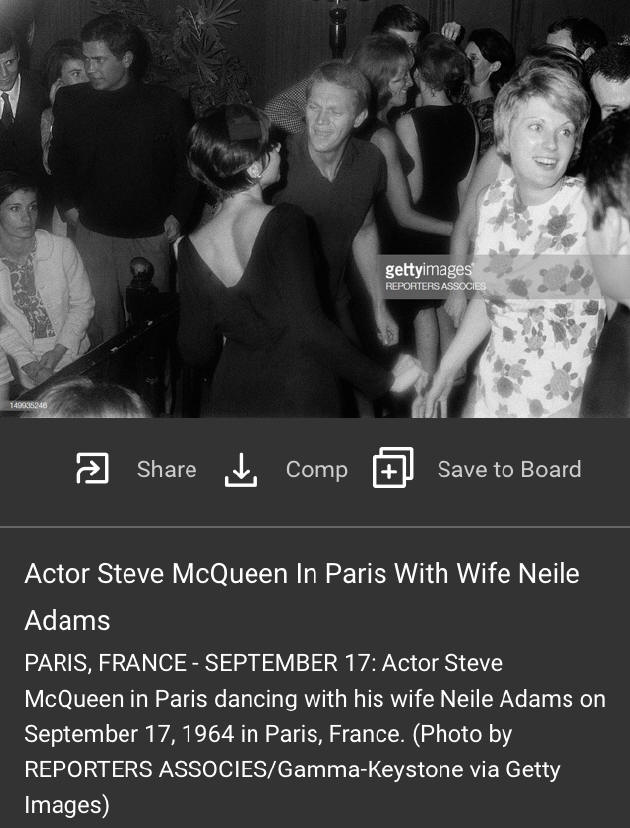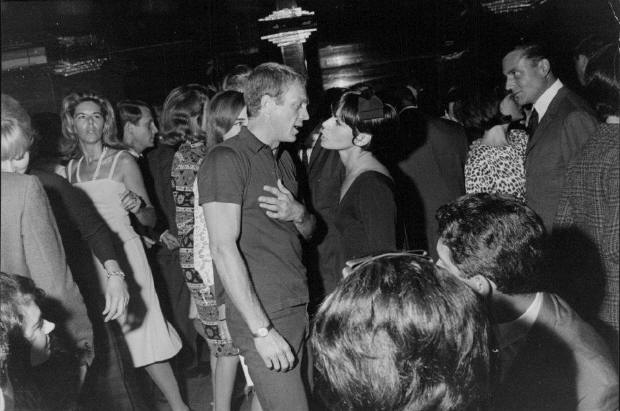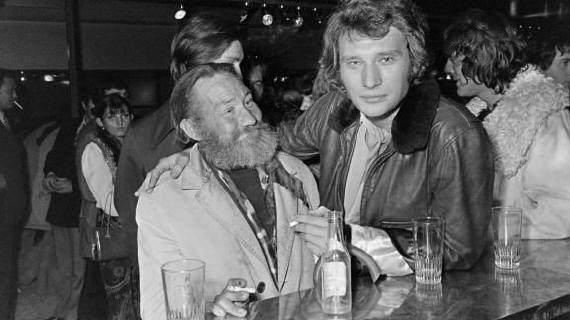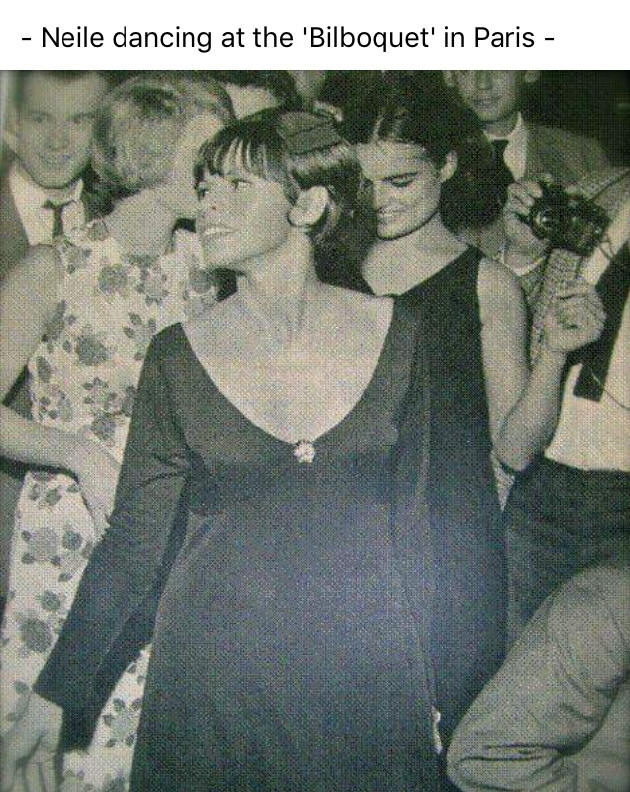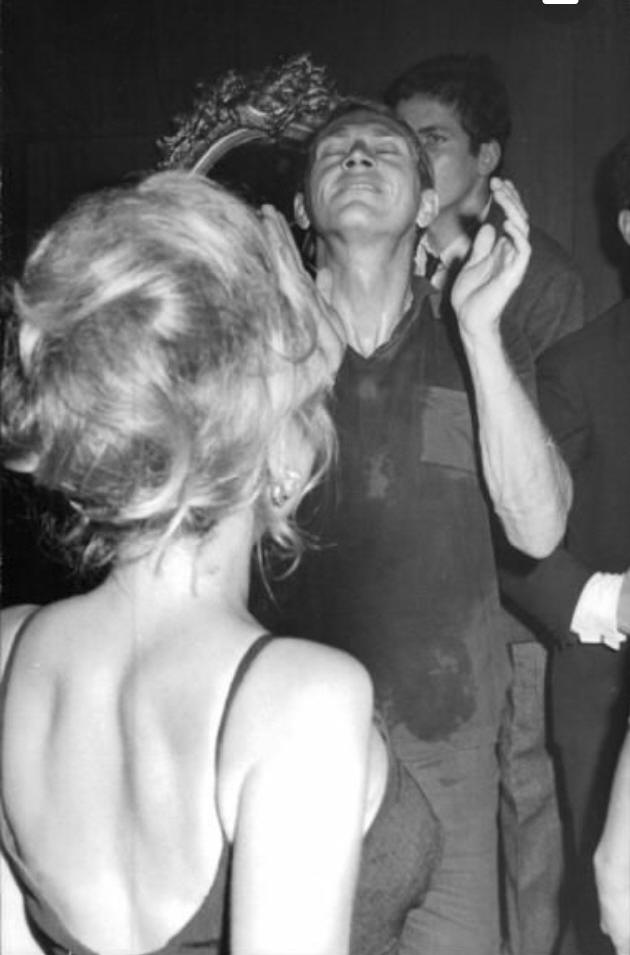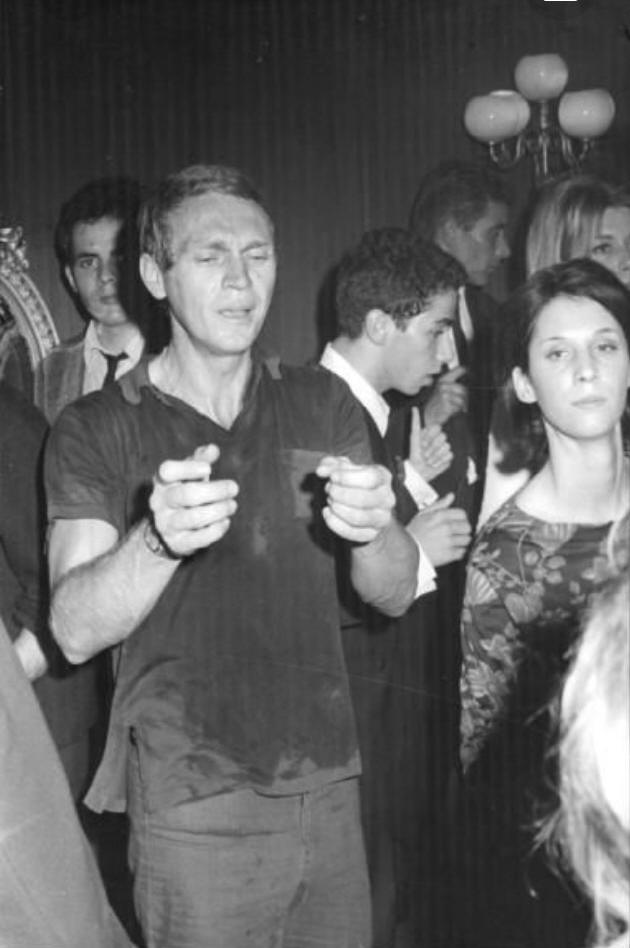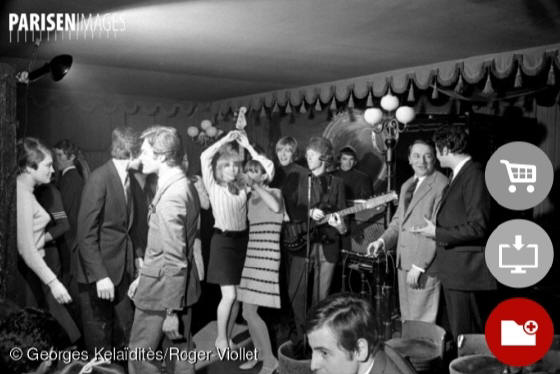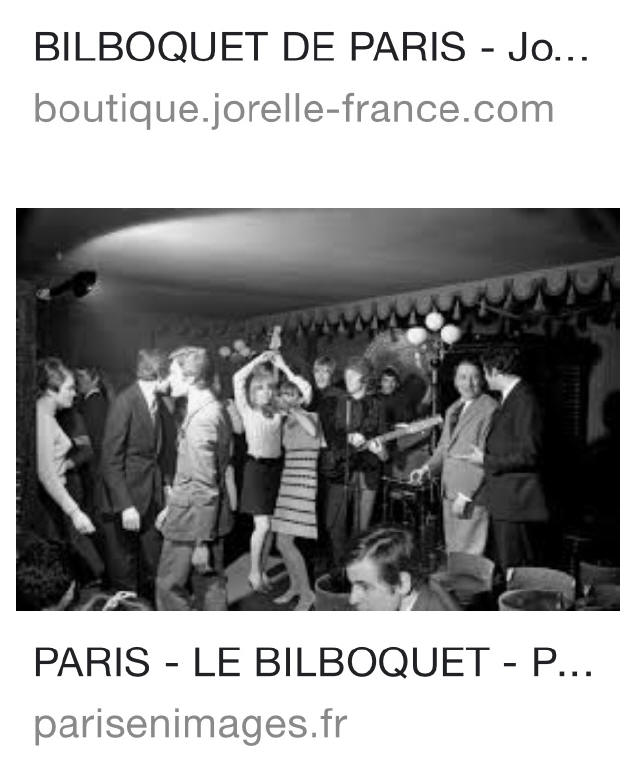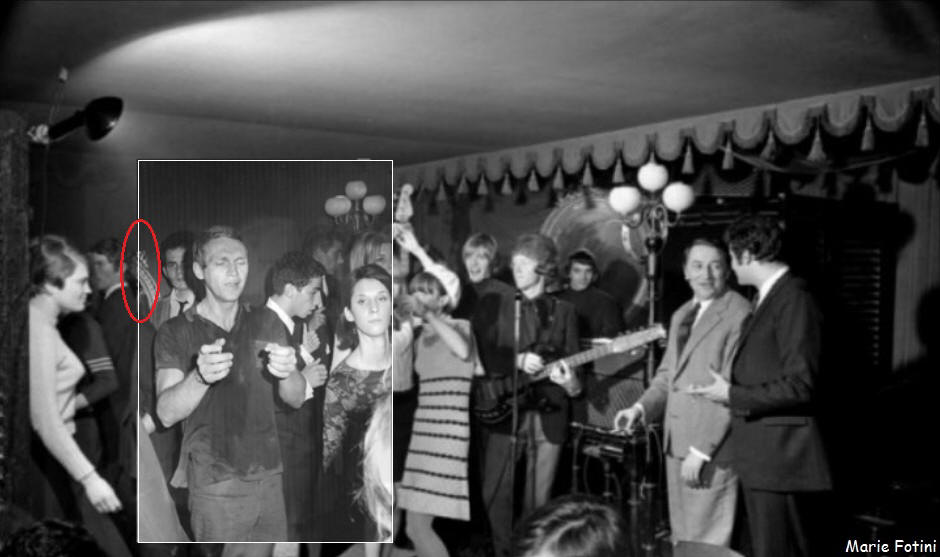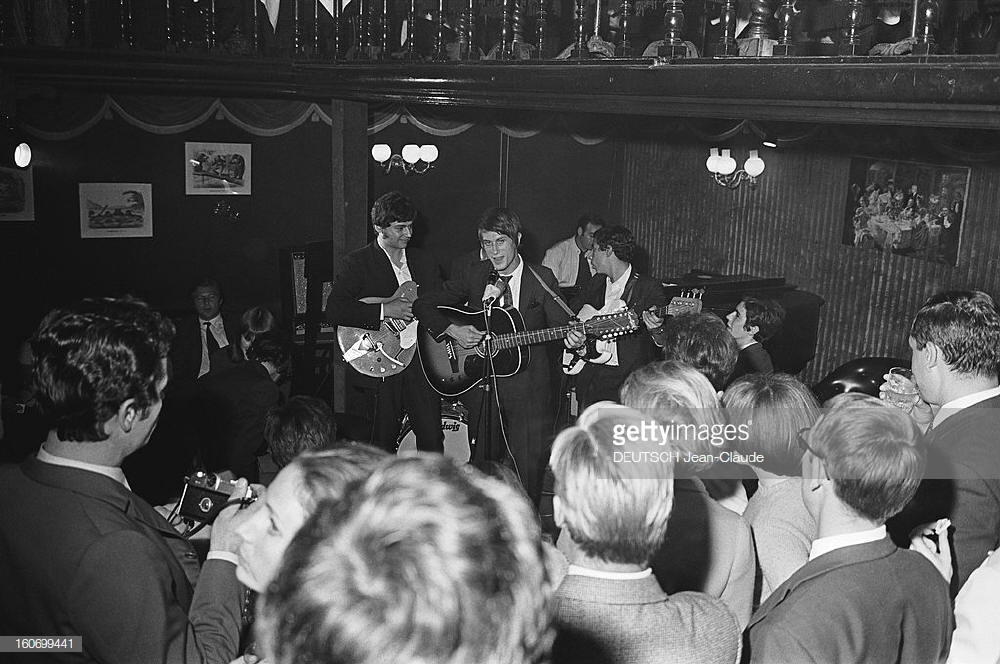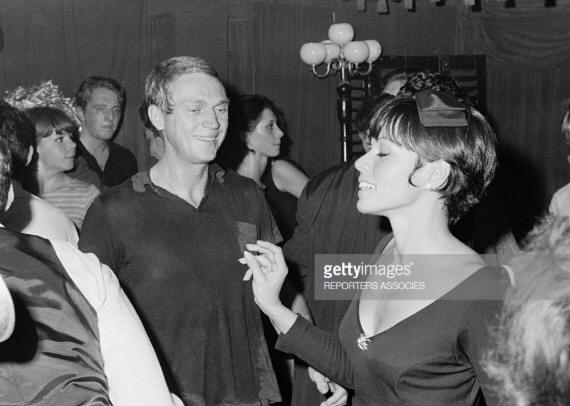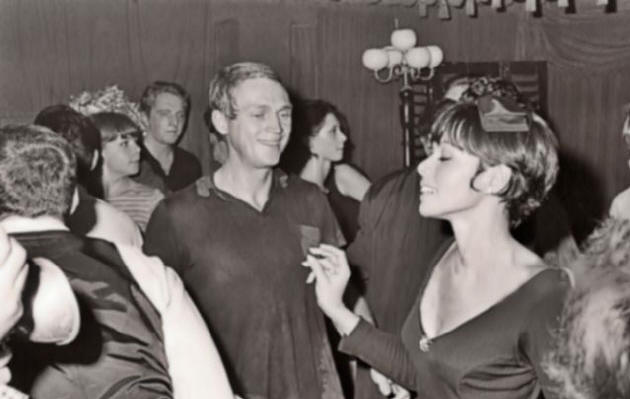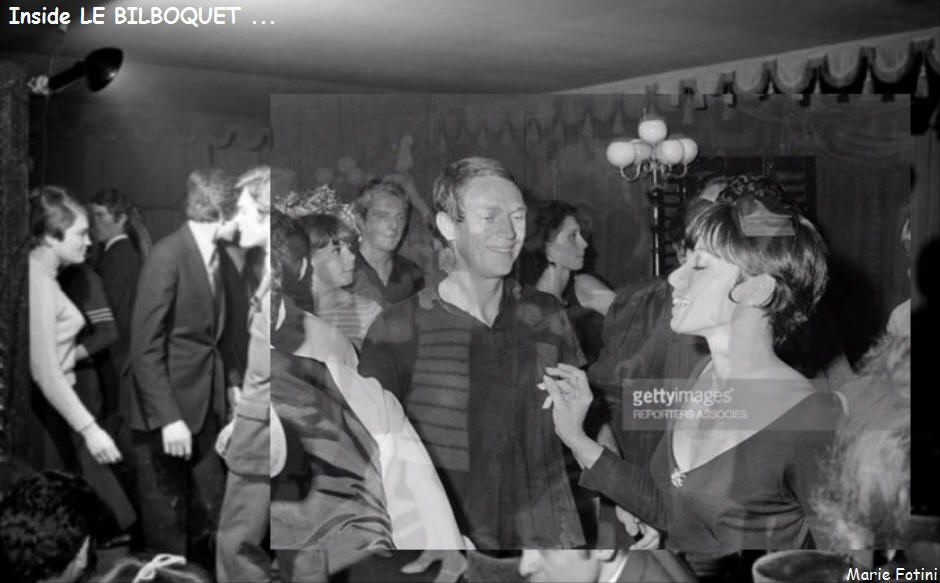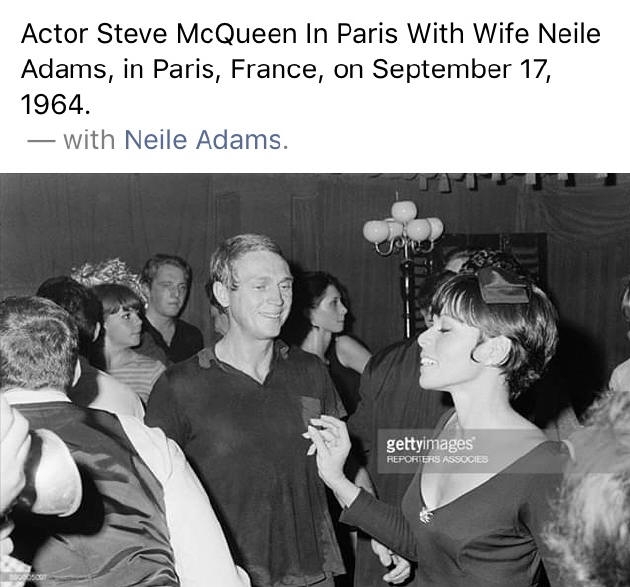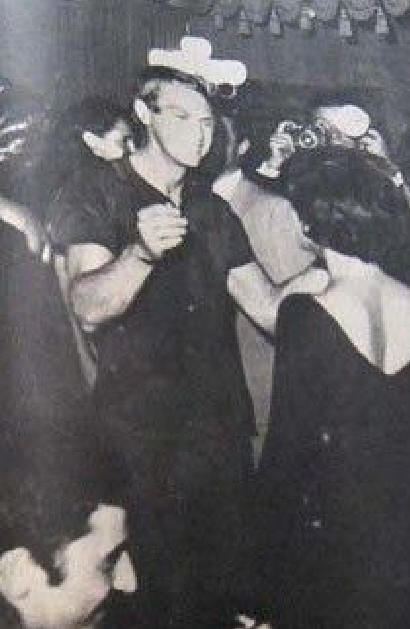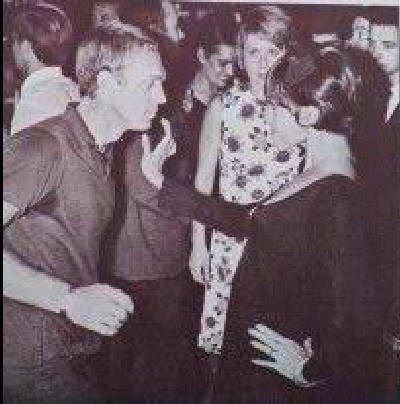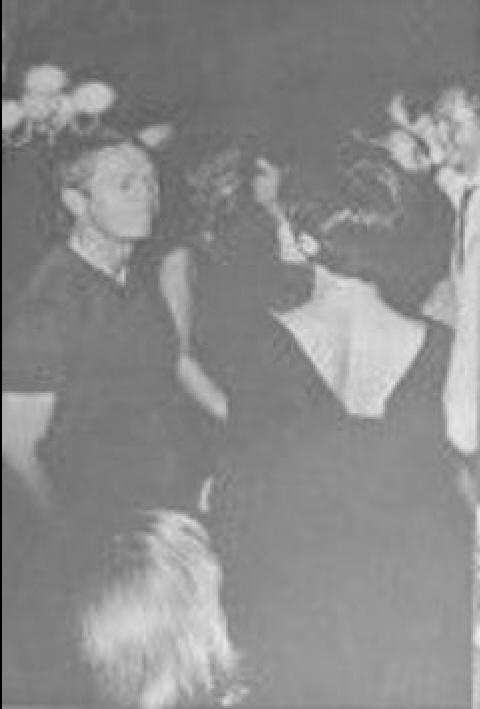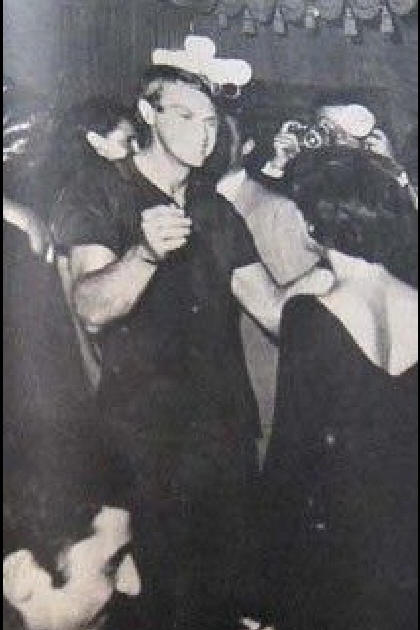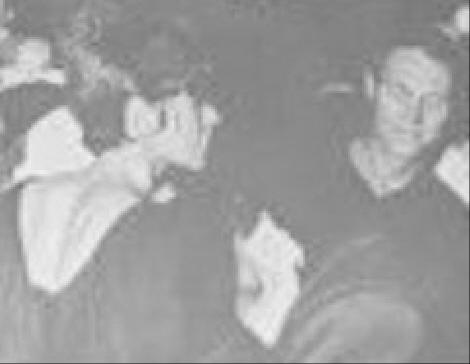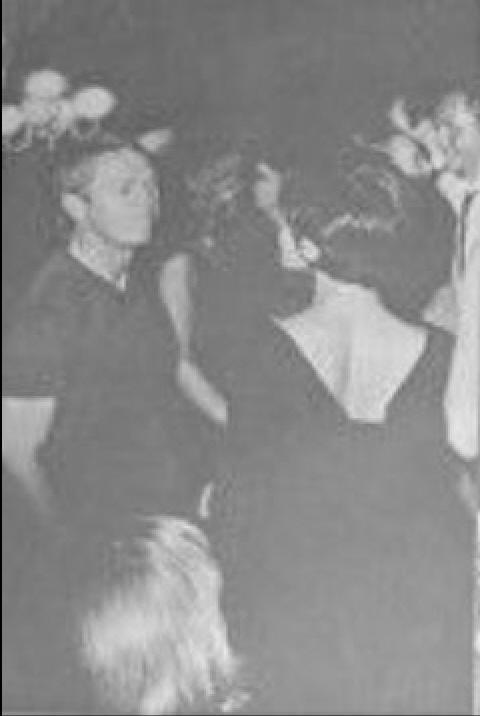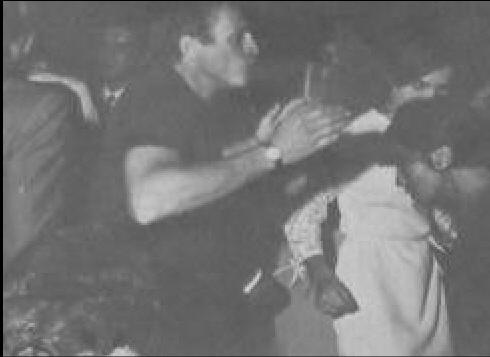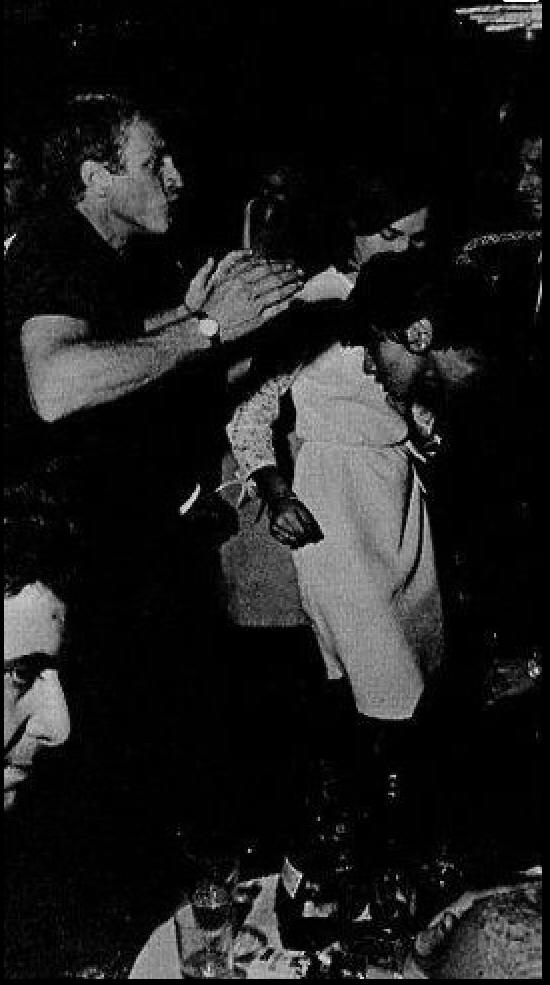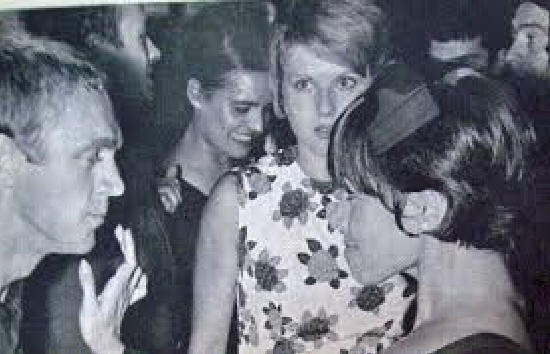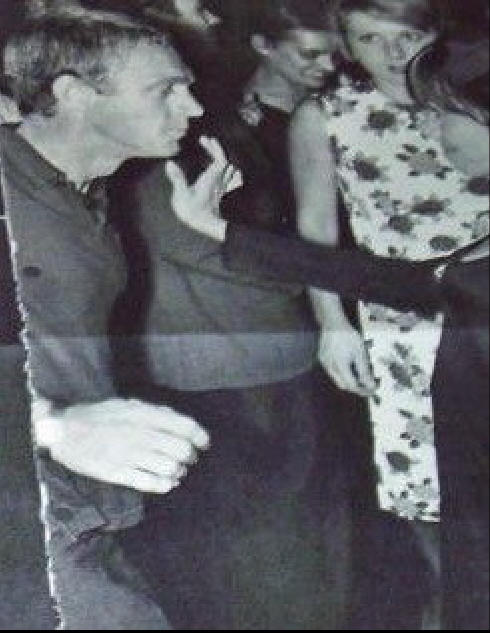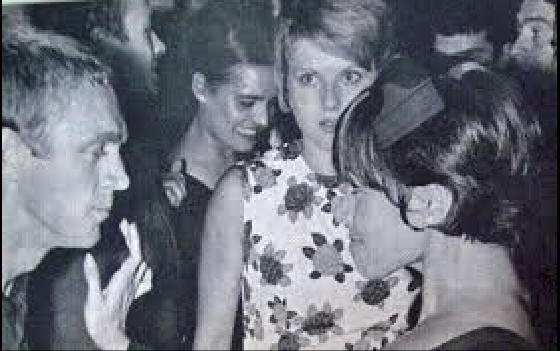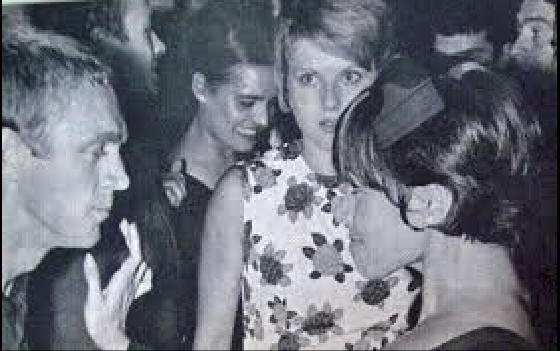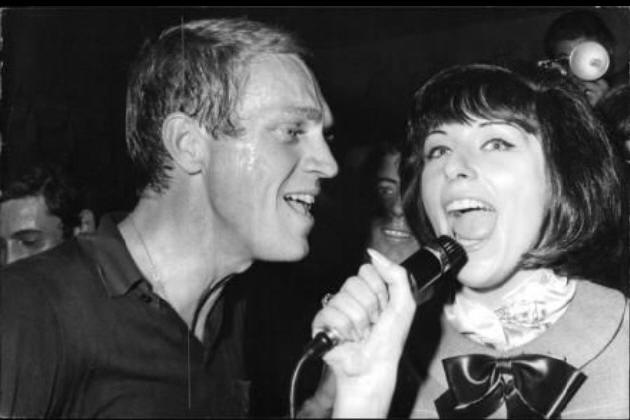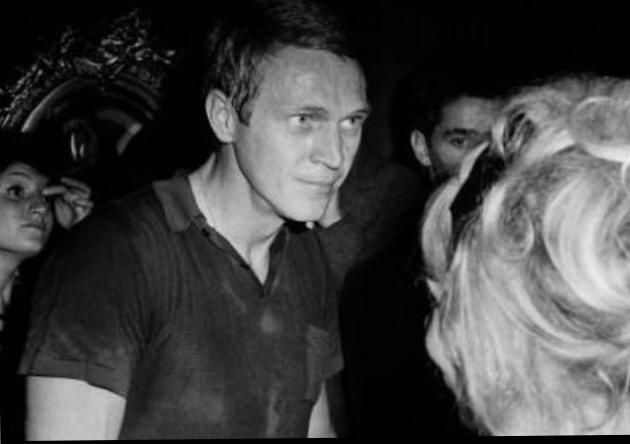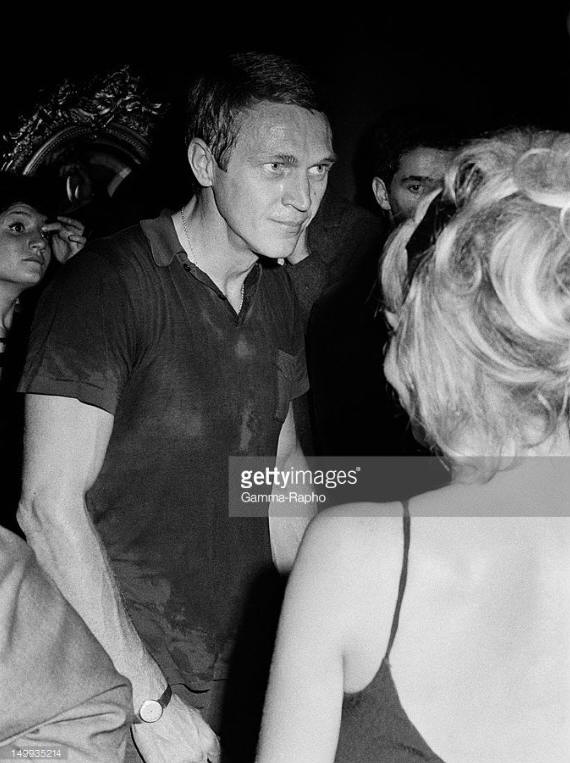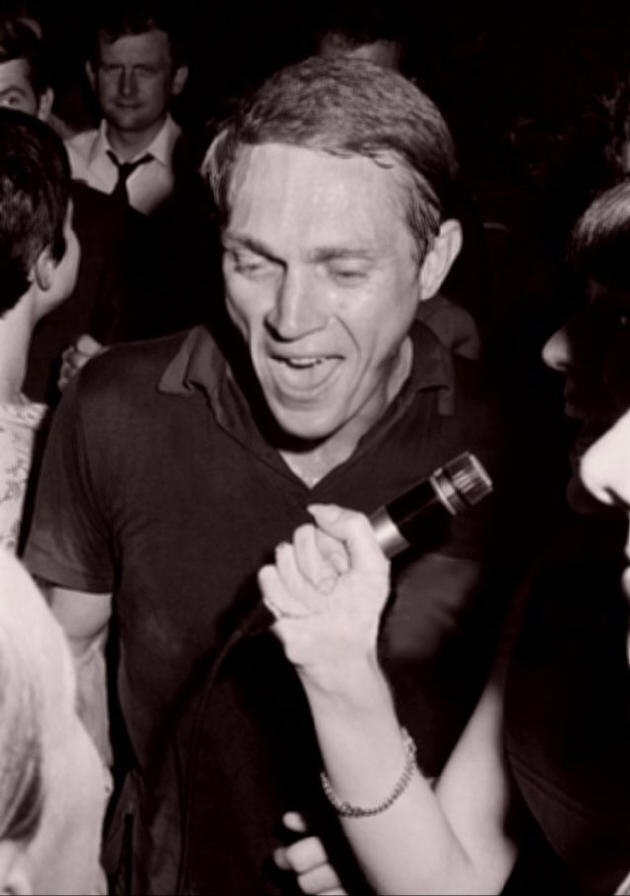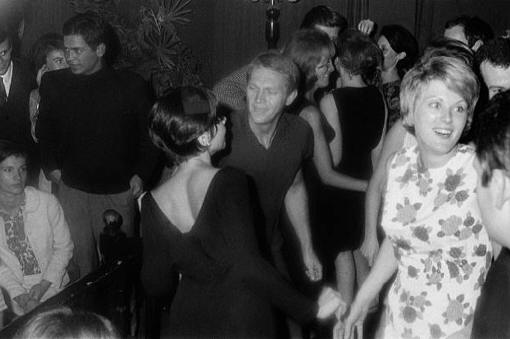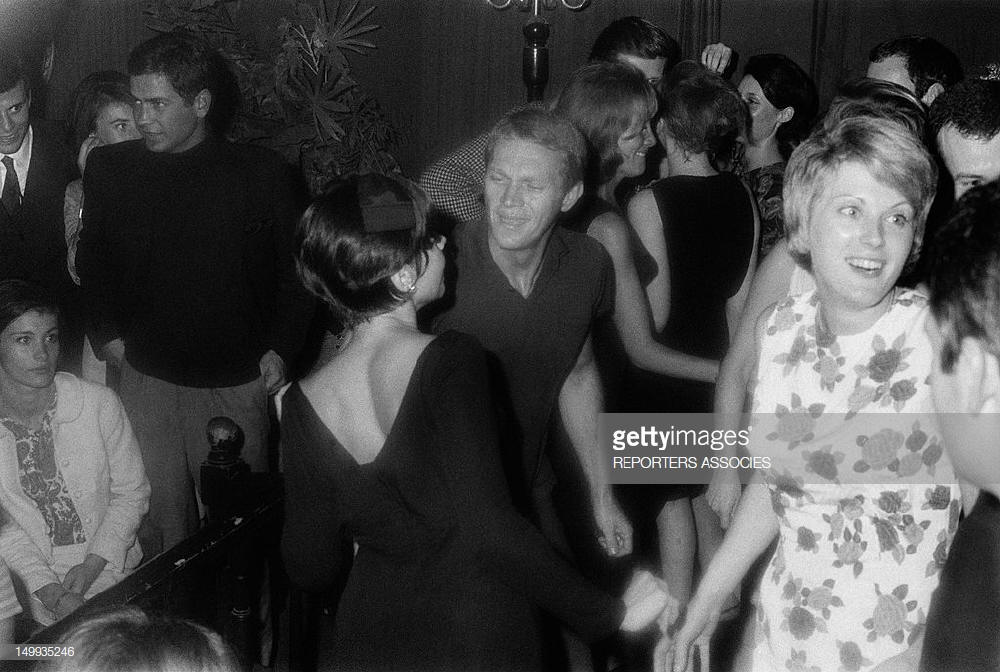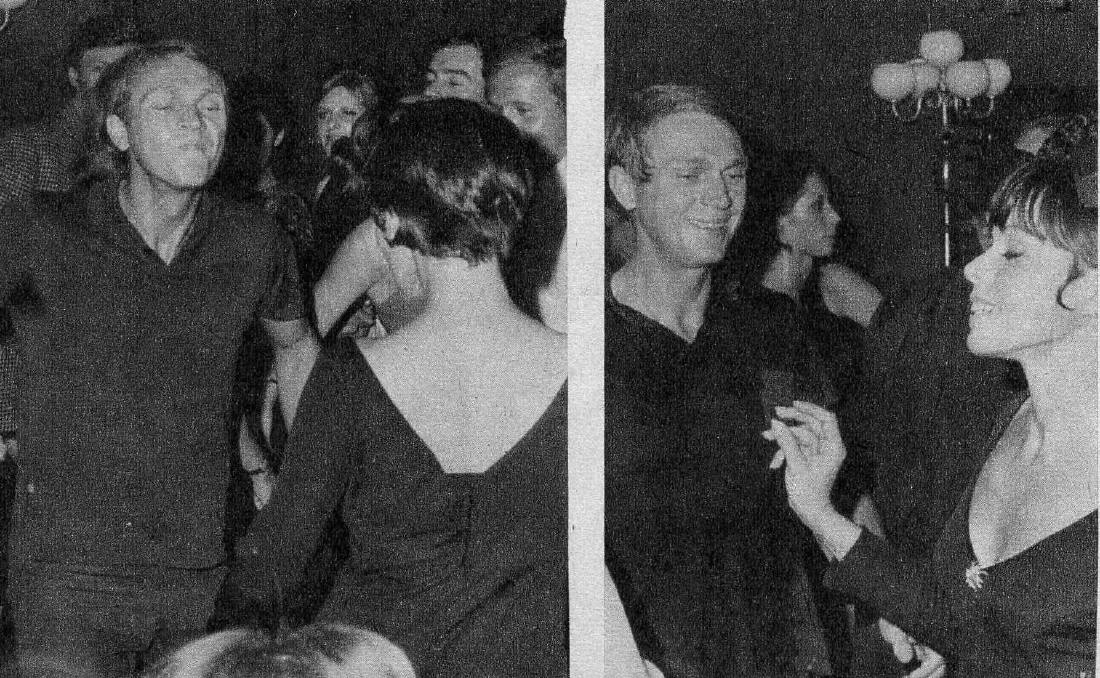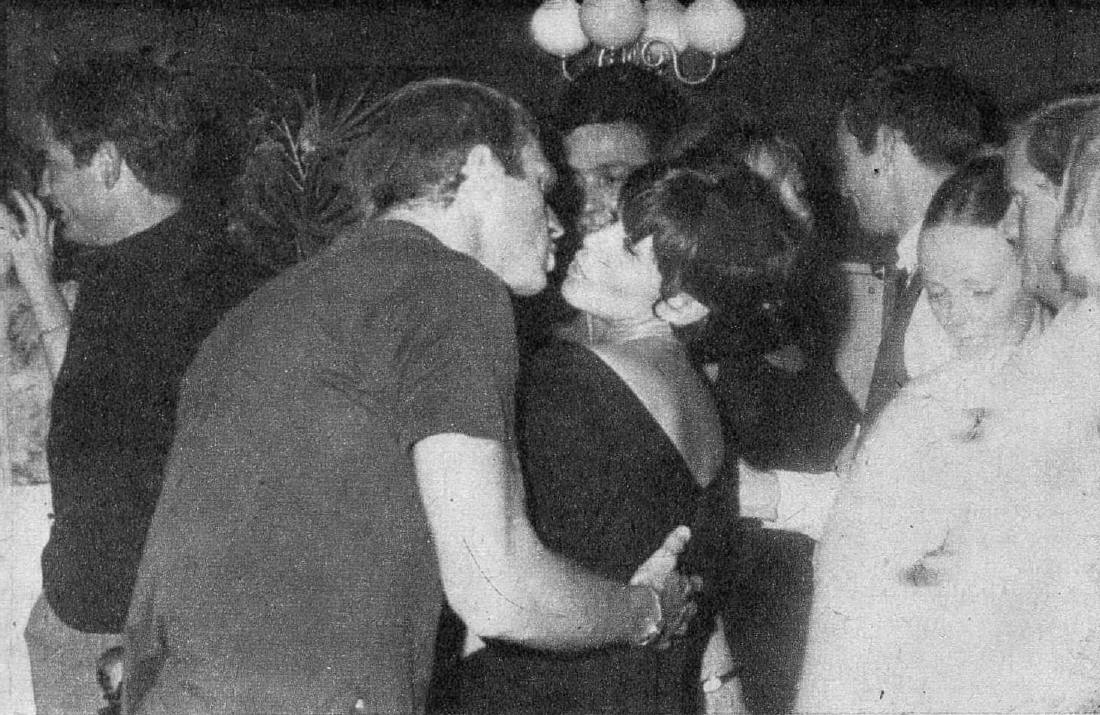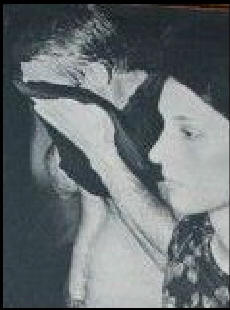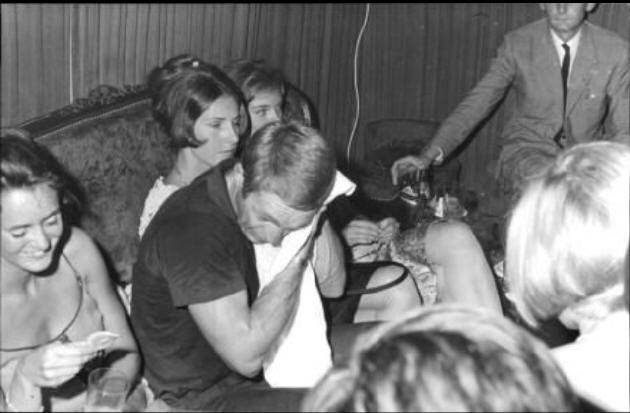 Steve McQueen's trousers are wet suggesting the photograph was taken after dancing...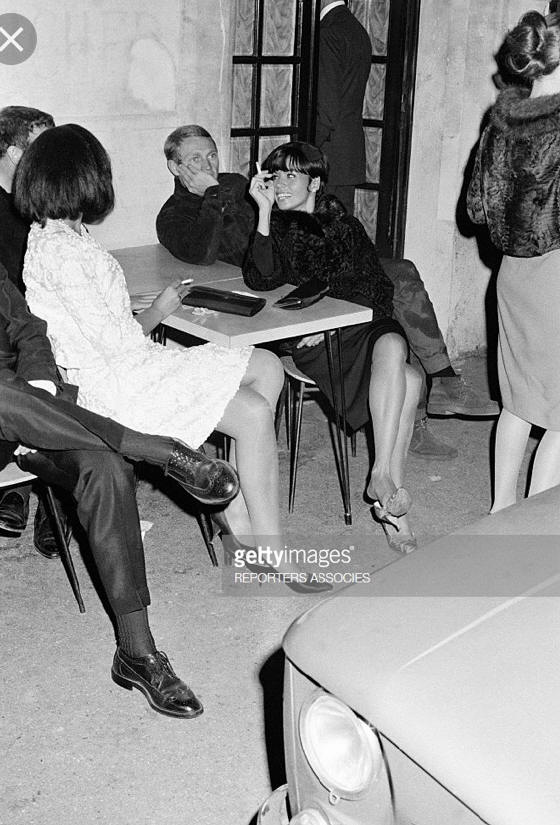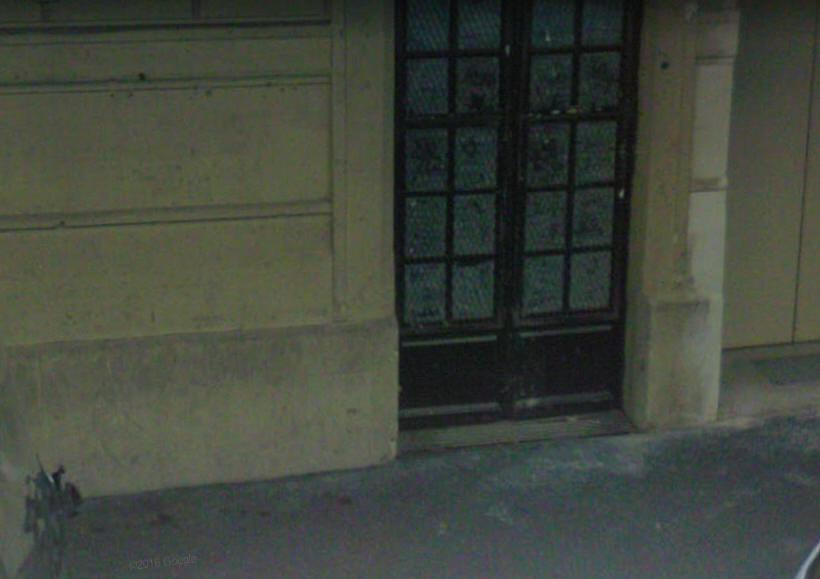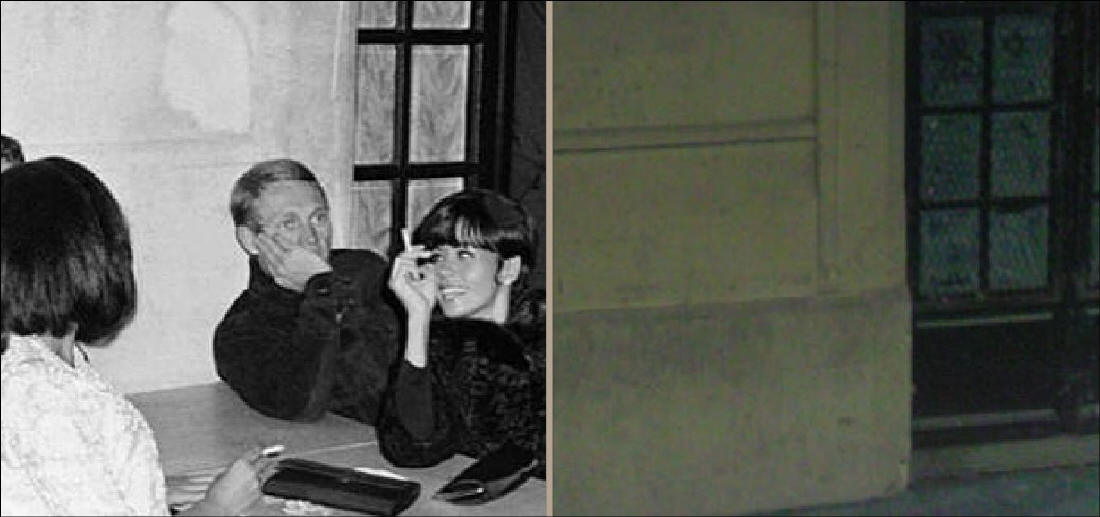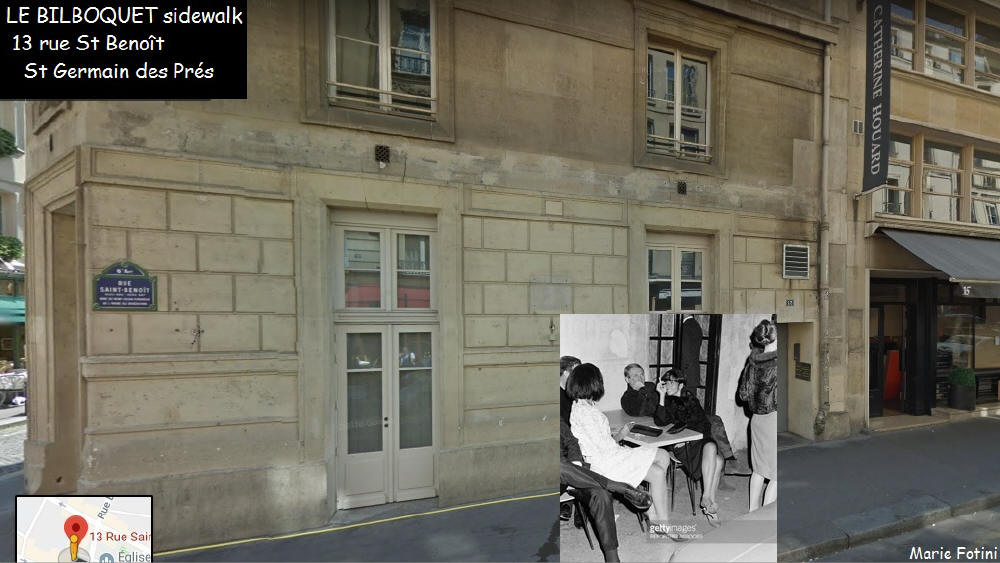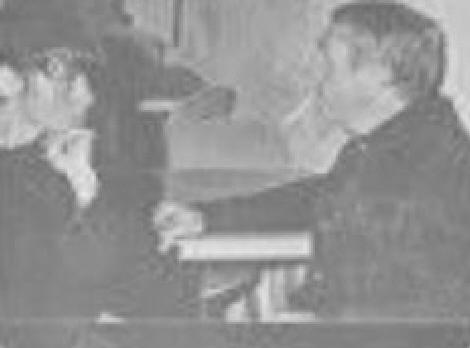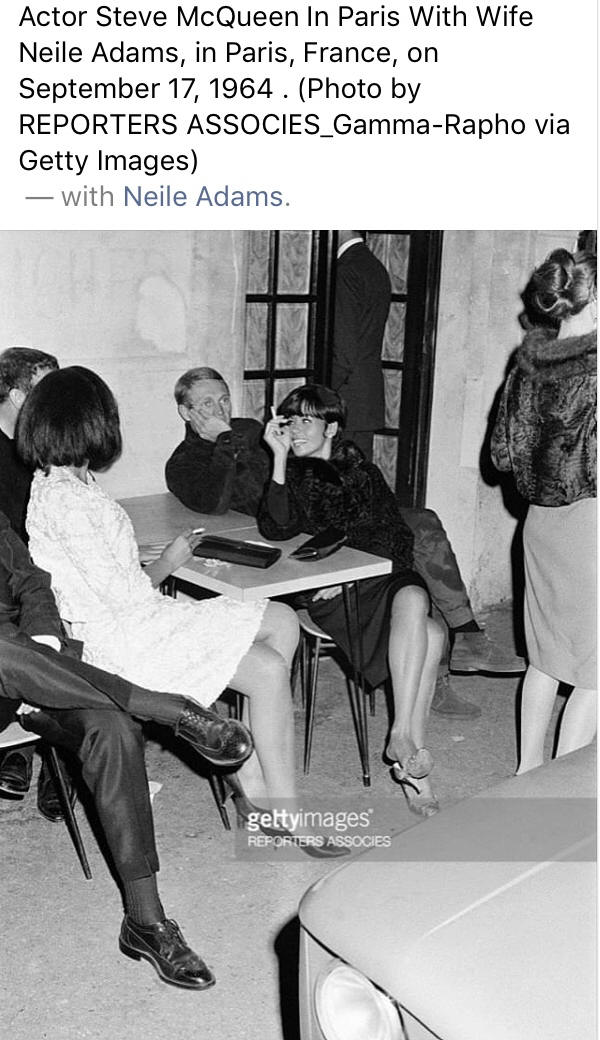 "To me it does look like the location is the 13,Rue Saint Benoit one. The exterior shots at the beginning (where they are standing by the cars and motorcycle) looks like the open cobble stoned space by the Eglise St Germain des pres. And the exterior shot where they are sitting at the table and the fellow is going in through a full-length window/door is also very similar."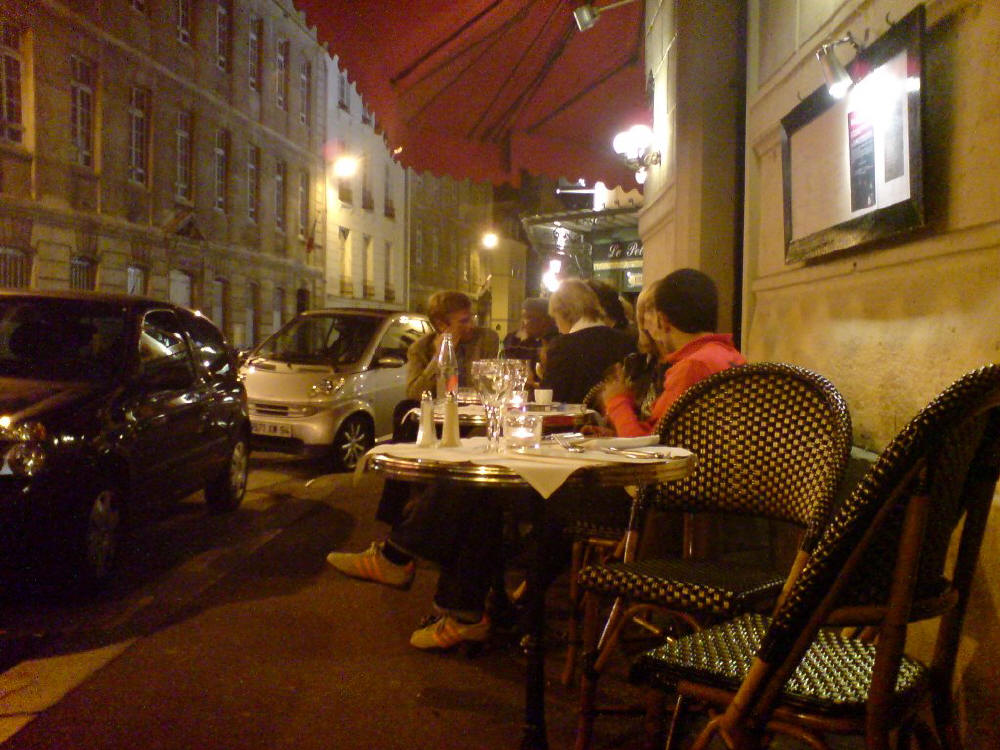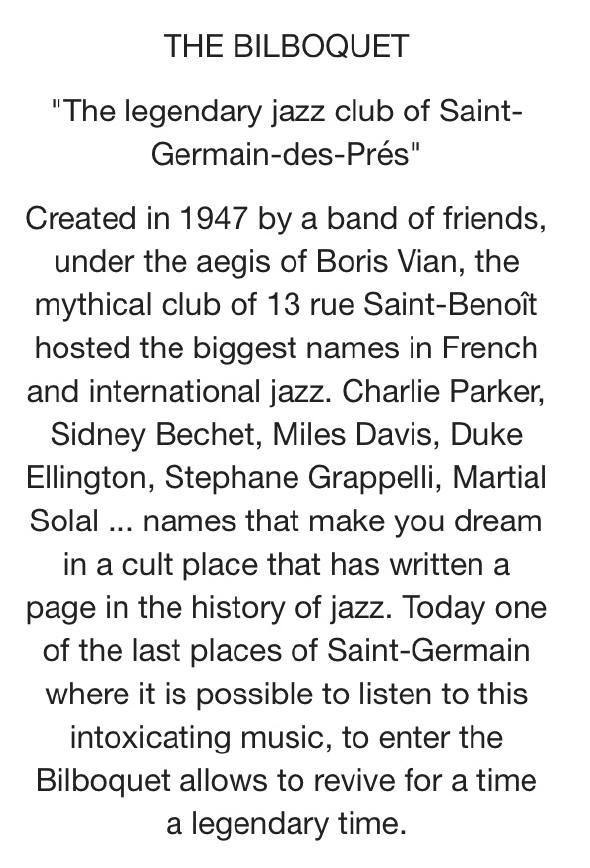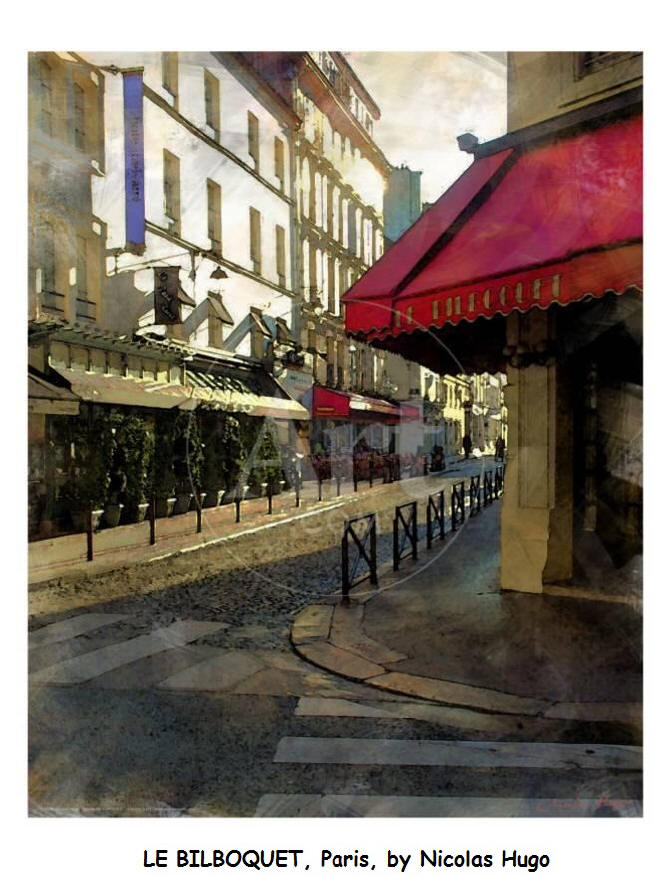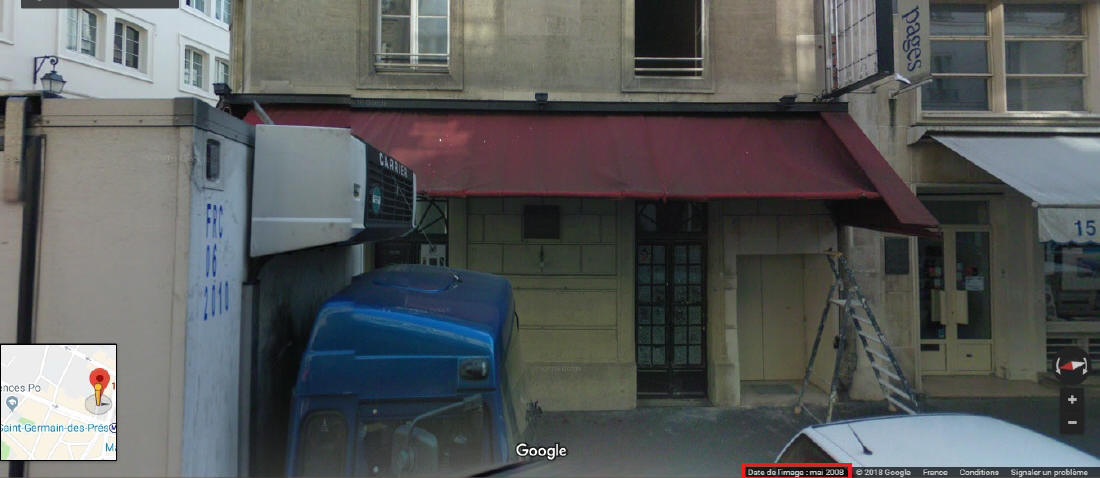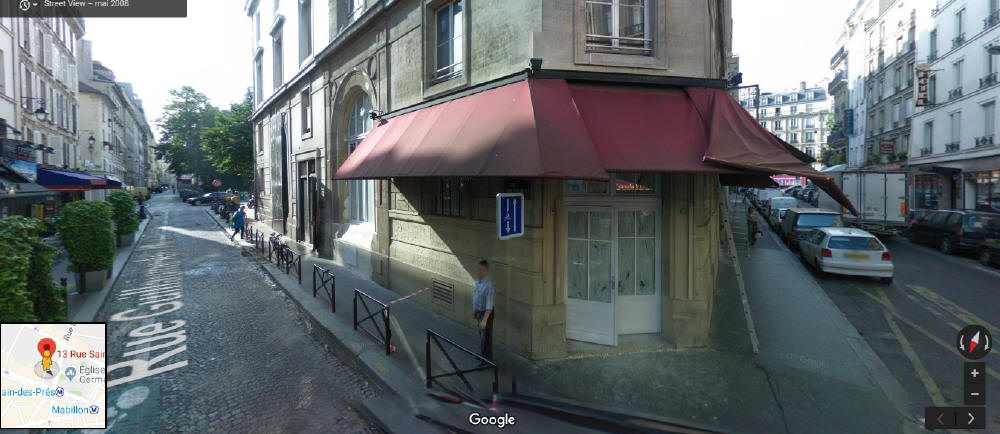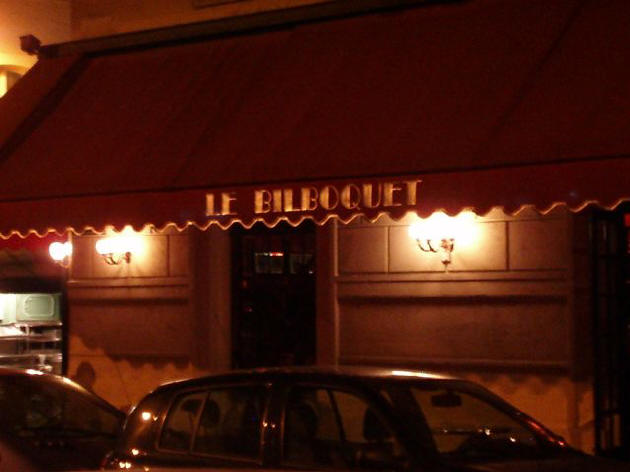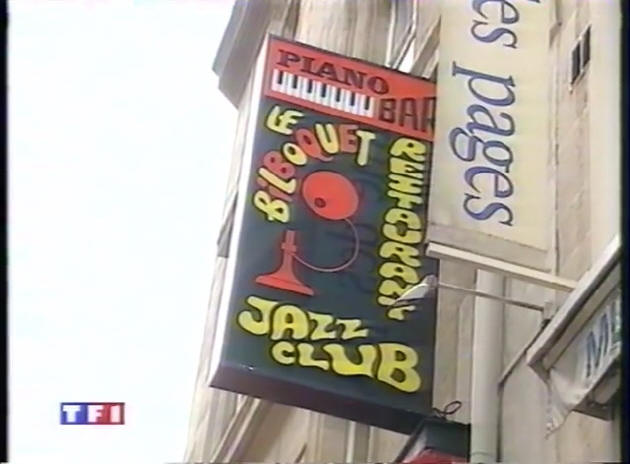 https://www.facebook.com/DanyBrillant.Official/videos/1343702805643500/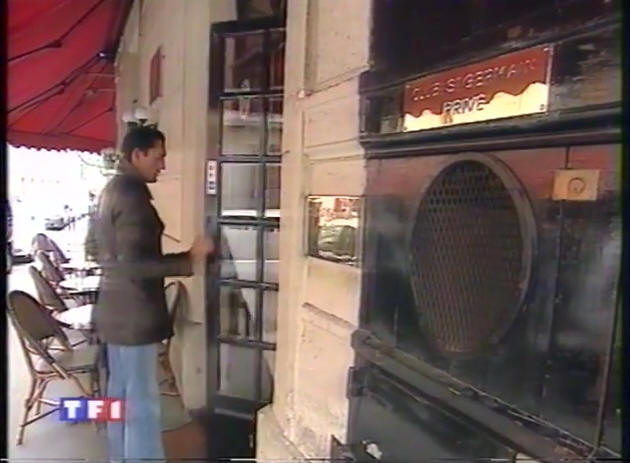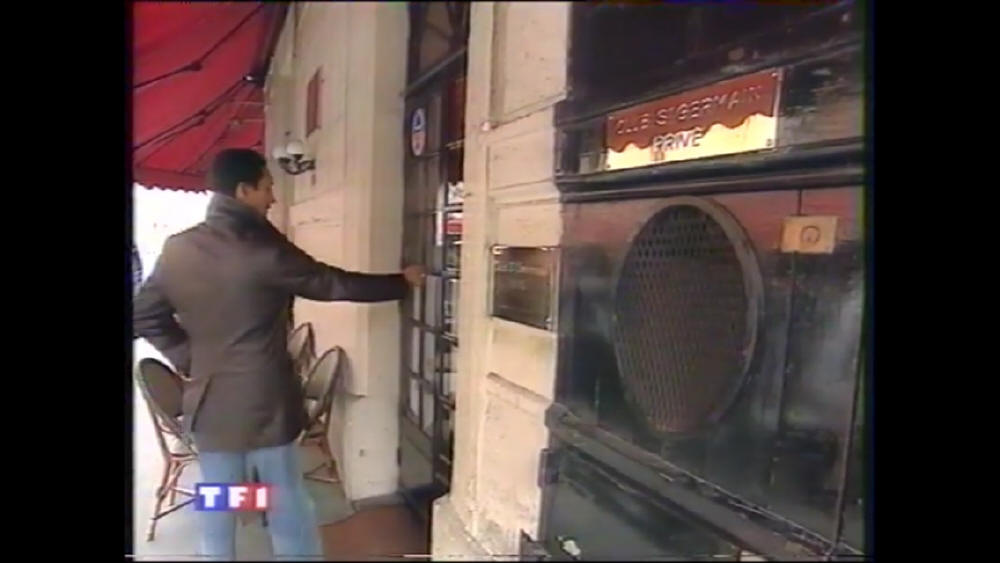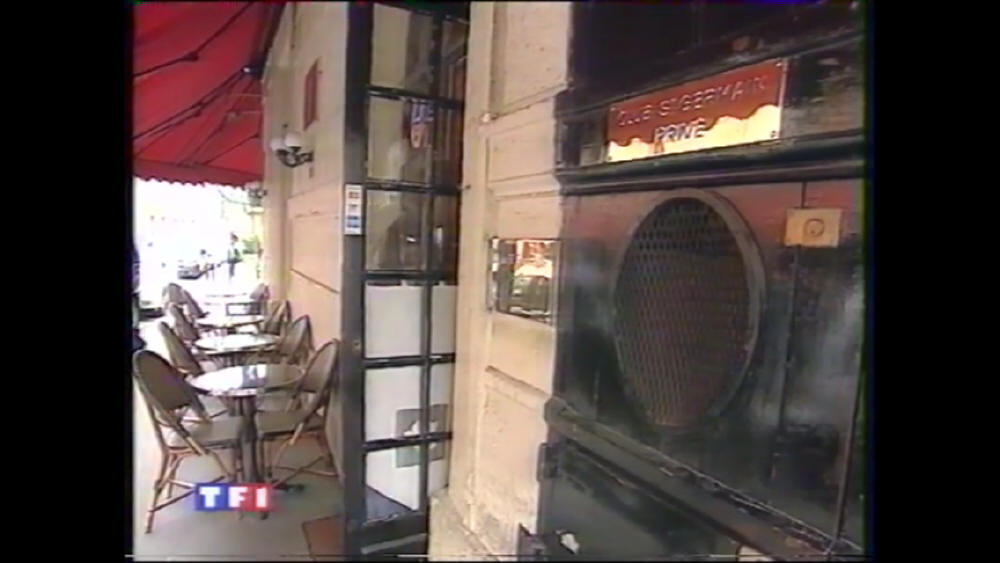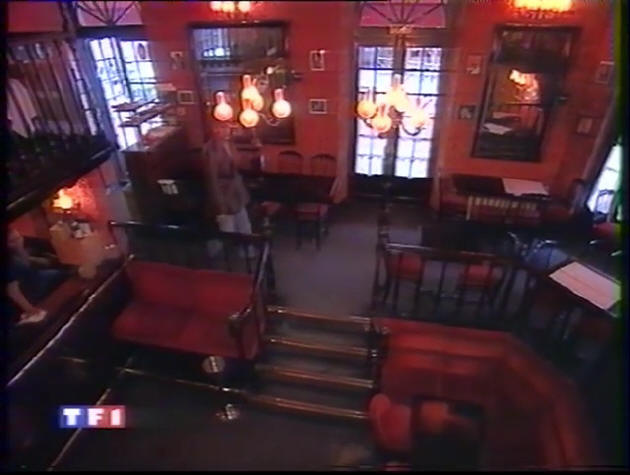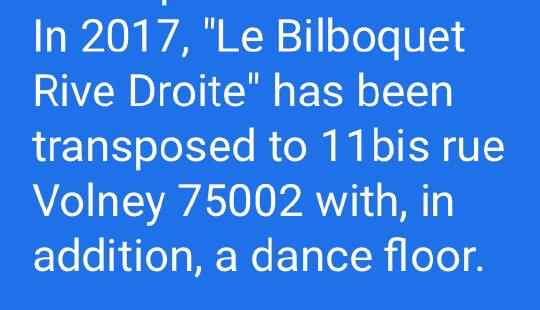 Arriving at Le Bilboquet nightclub on a different evening...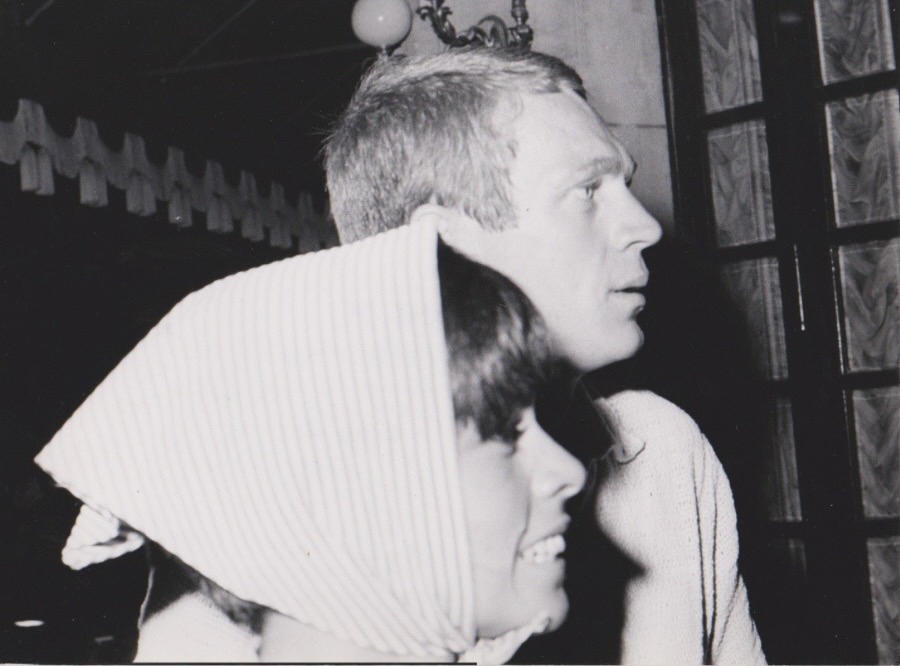 Same window door and three-light pattern...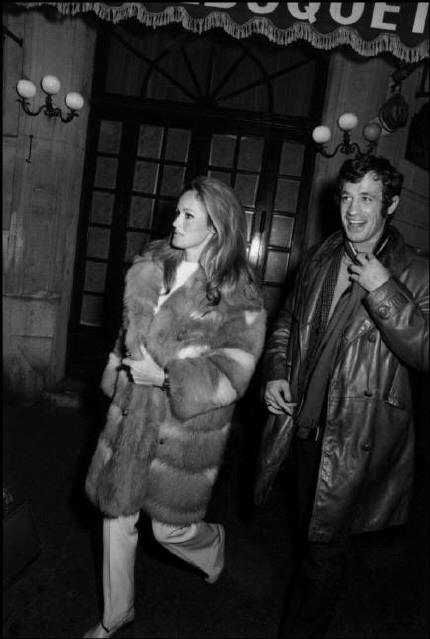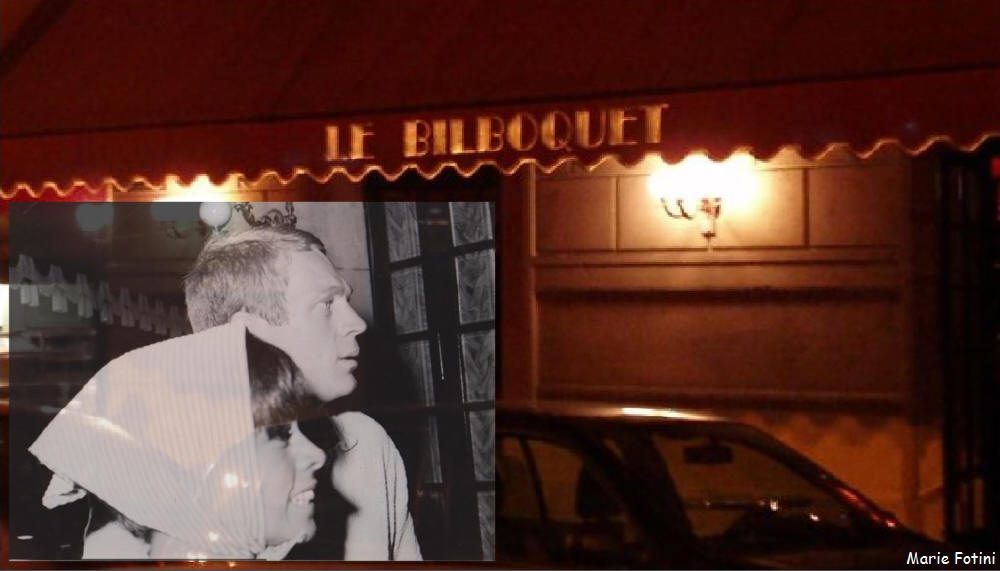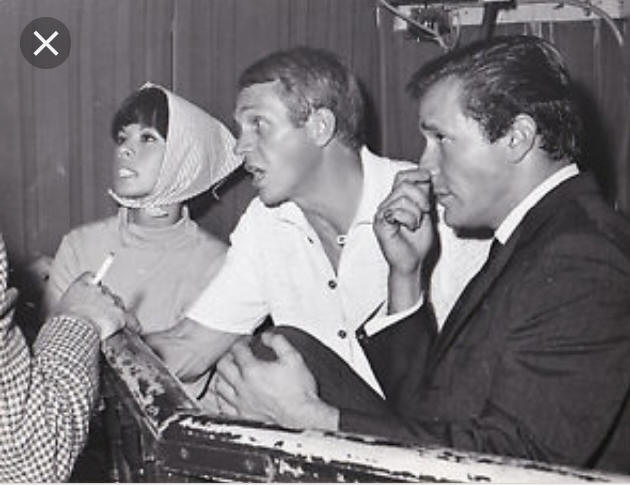 ...with Roger Moore?!!
Same bannister style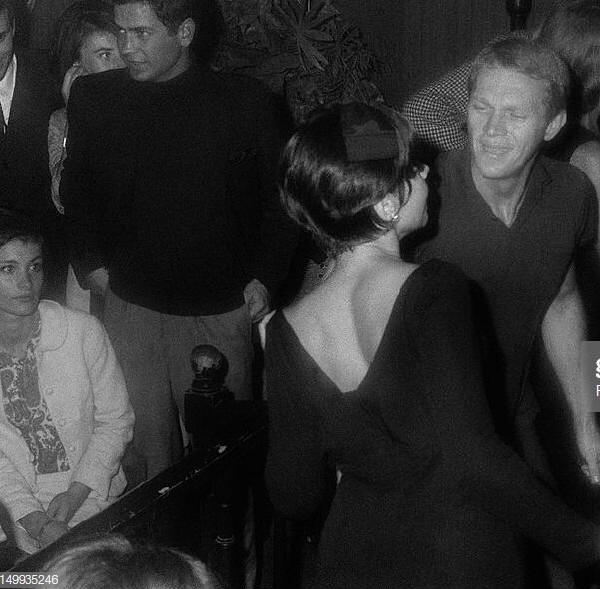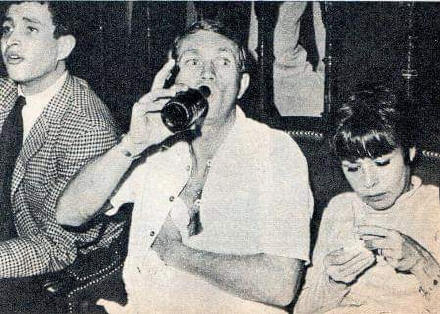 Sal Mineo on the left...

https://m.youtube.com/watch?v=6zUb3NRUQRM&feature=youtu.be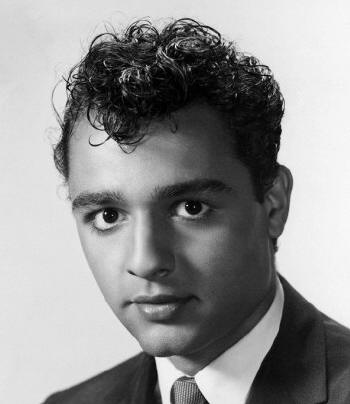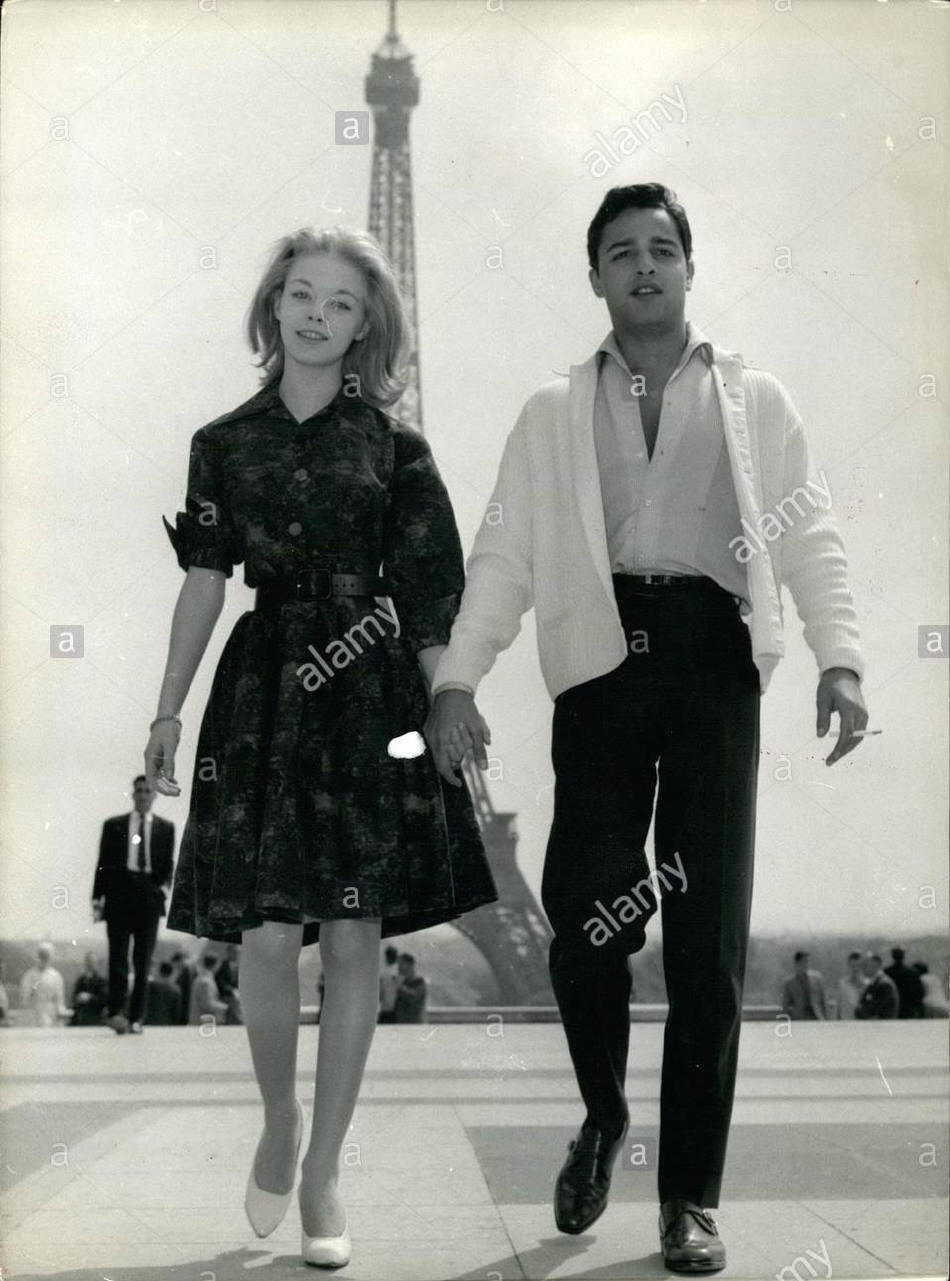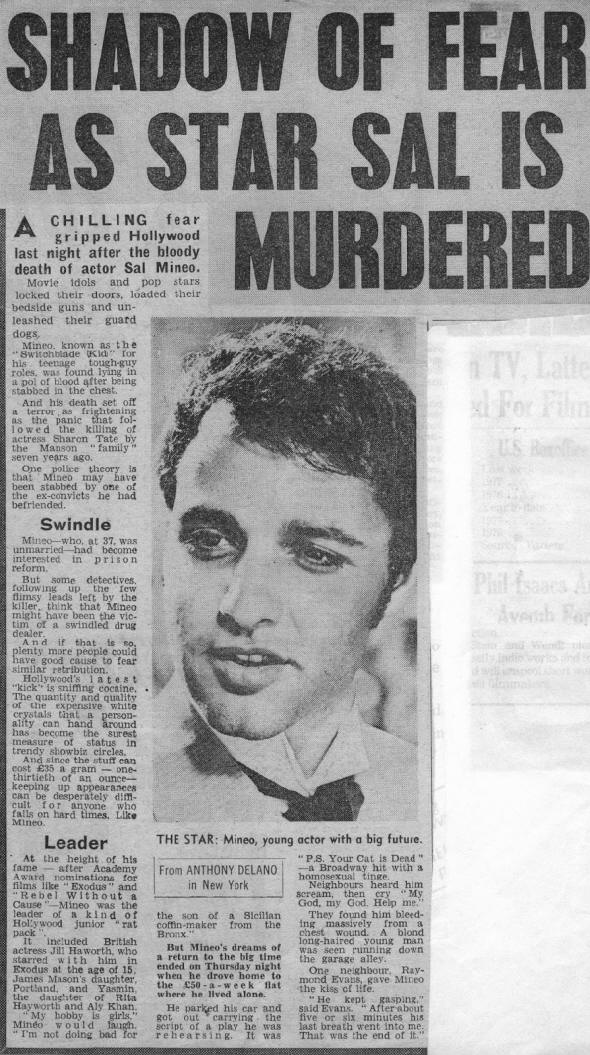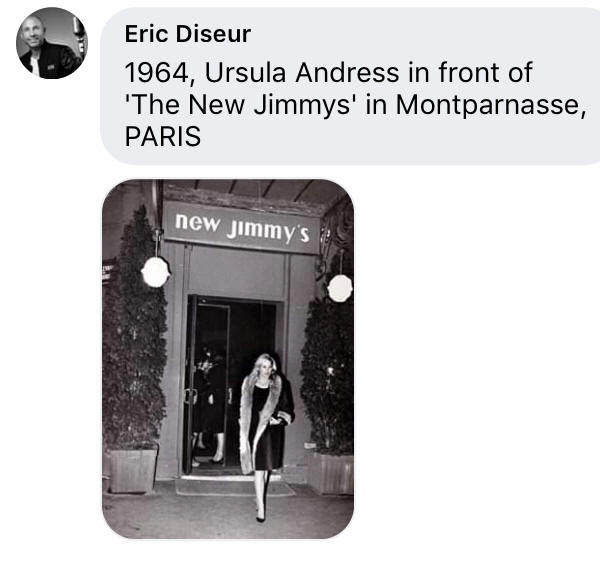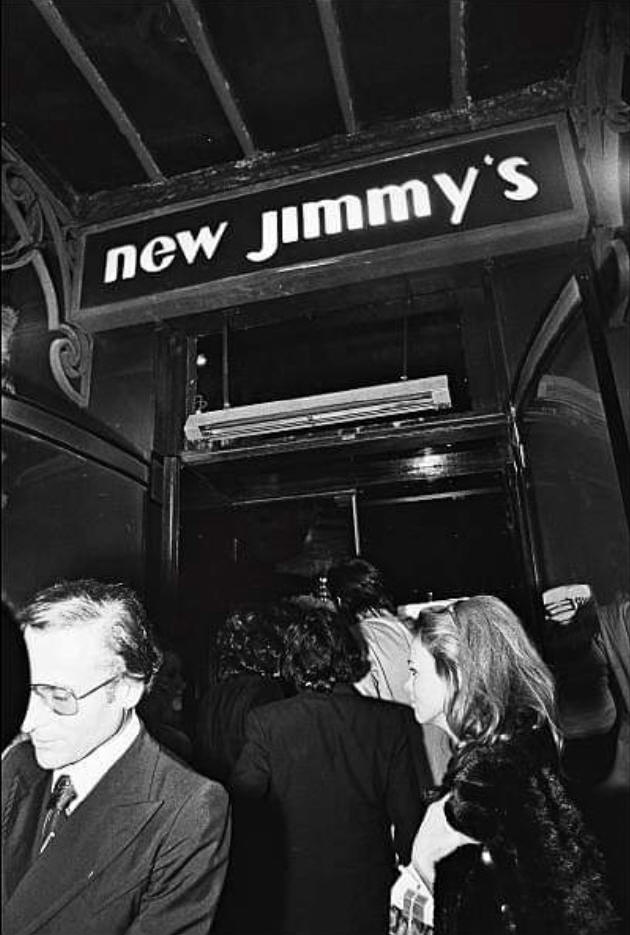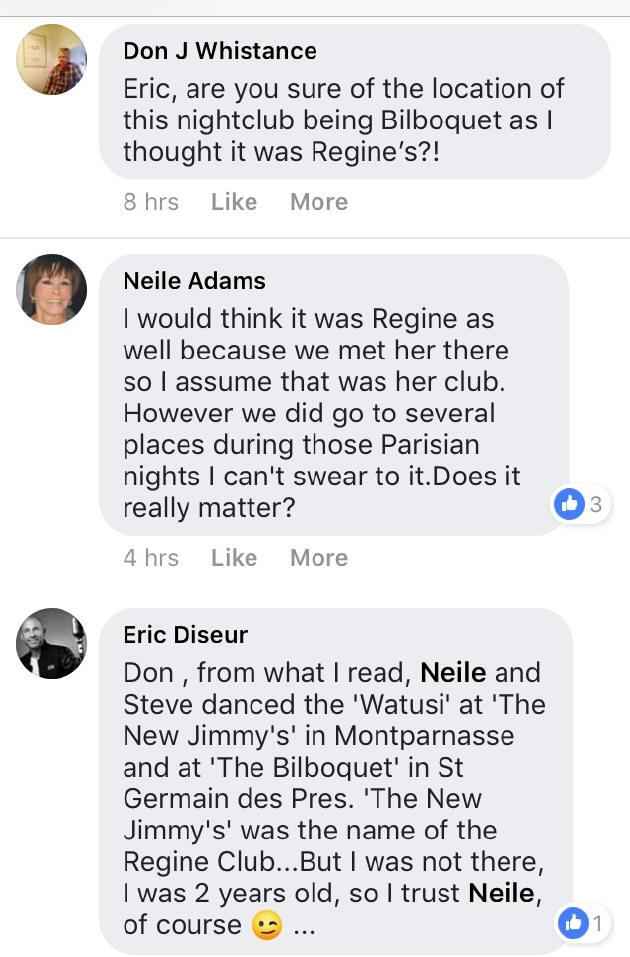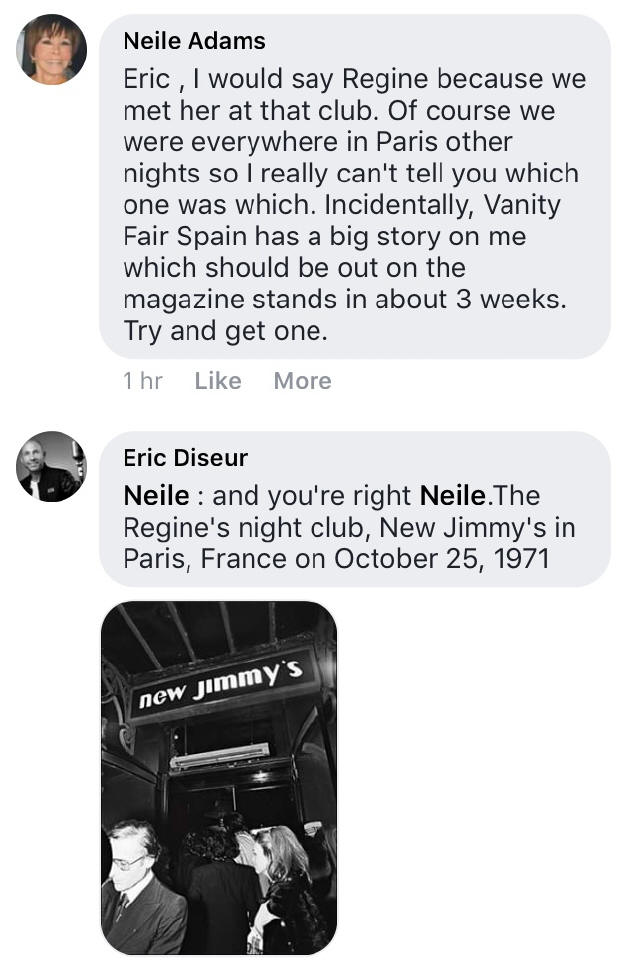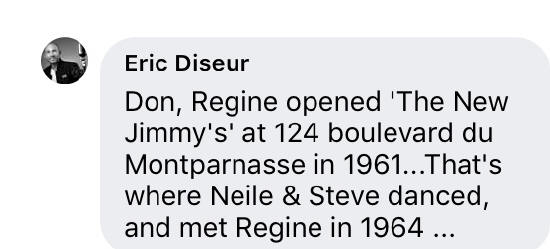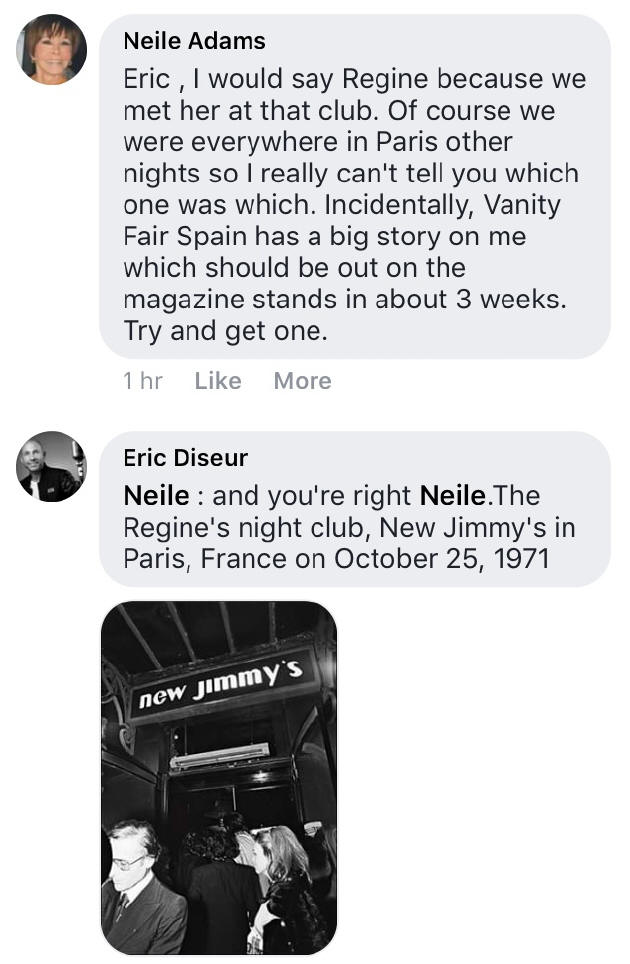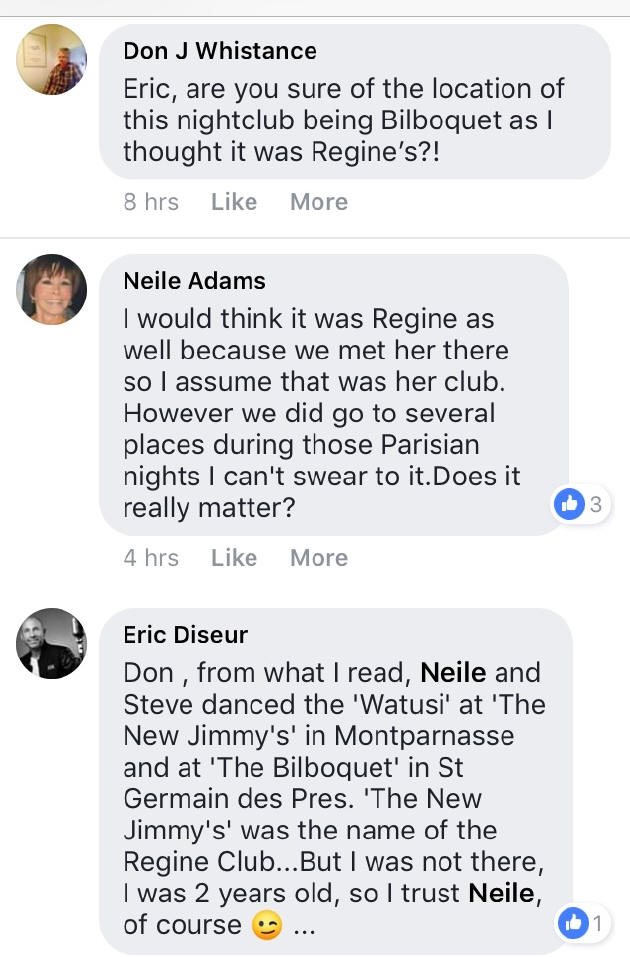 Paris Palais de la Découverte (a museum)