SHERMAN LUGGAGE...
Where is Steve McQueen in New York?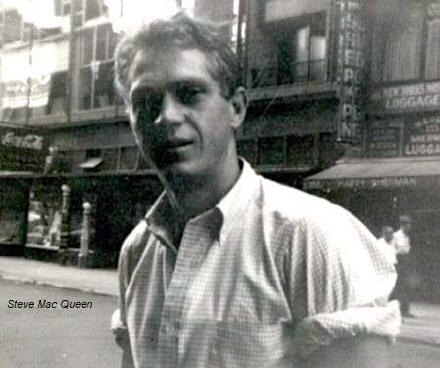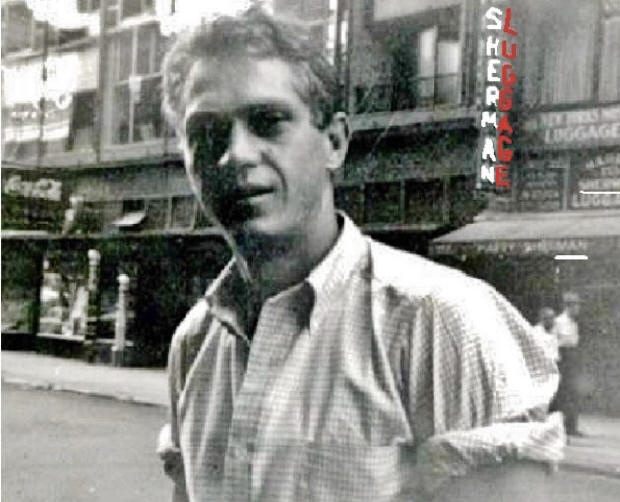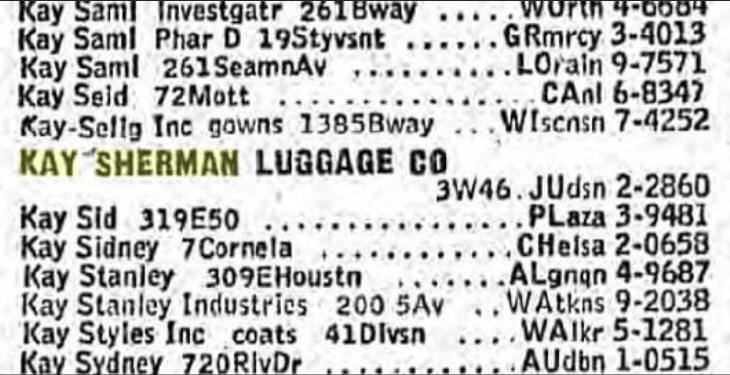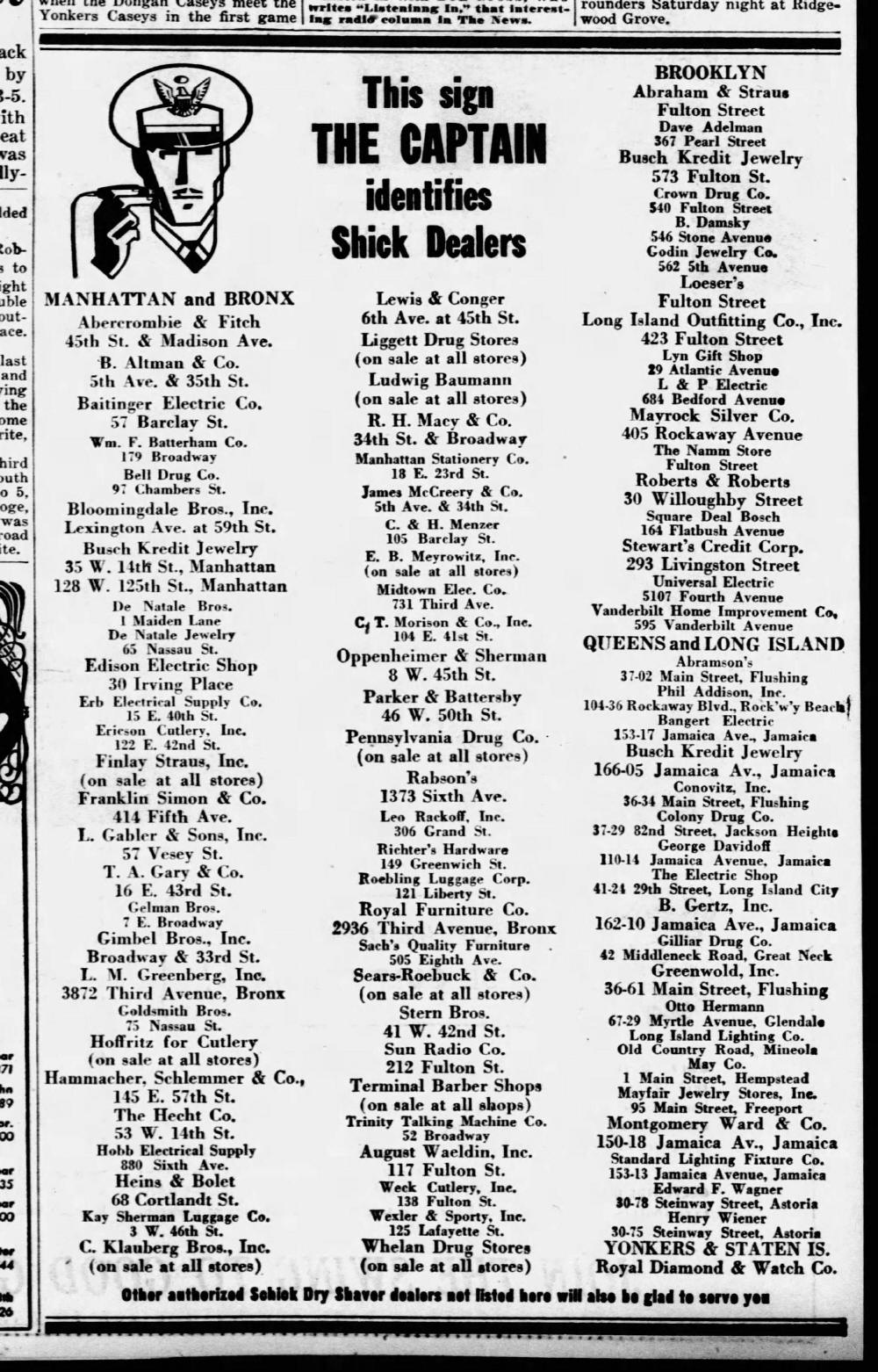 THEN...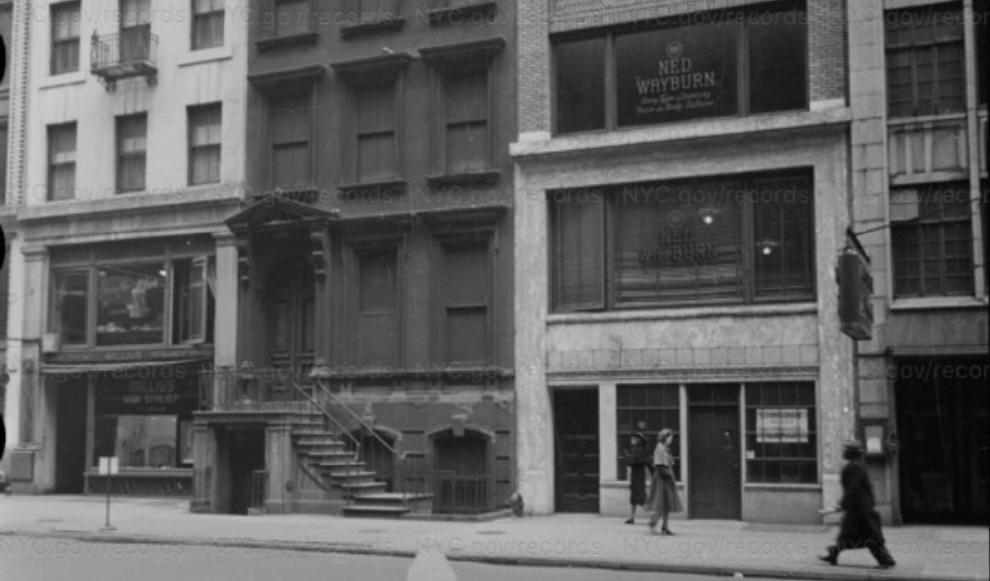 NOW...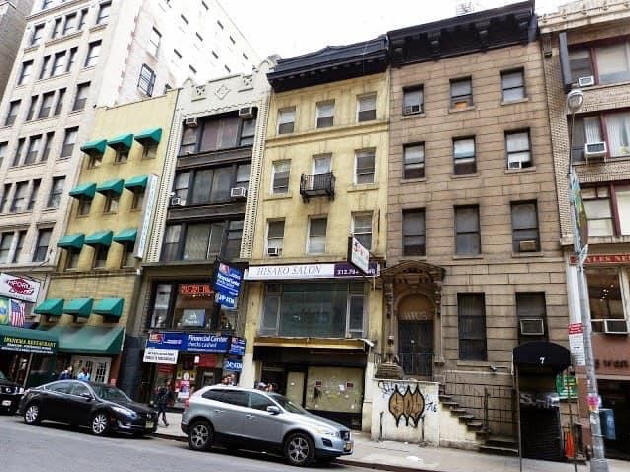 THIS IS THE WRONG LOCATION
(3 West 46th Street)
BECAUSE
THERE ARE NO STEPS
IN THE BACKGROUND OF
THE STEVE McQUEEN PHOTOGRAPH...
DEMOLITION: of 3 West 46th Street...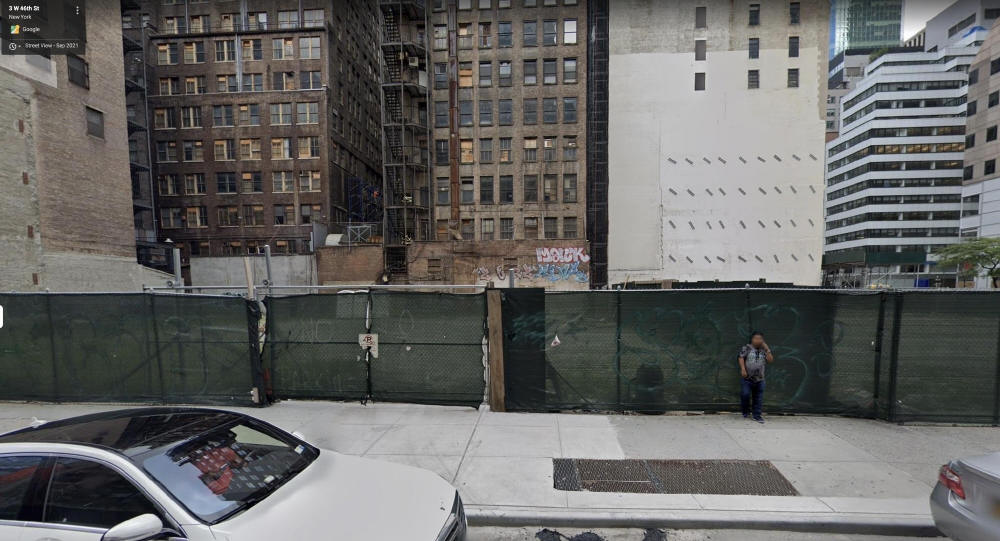 NOT: 8 West 45th Street...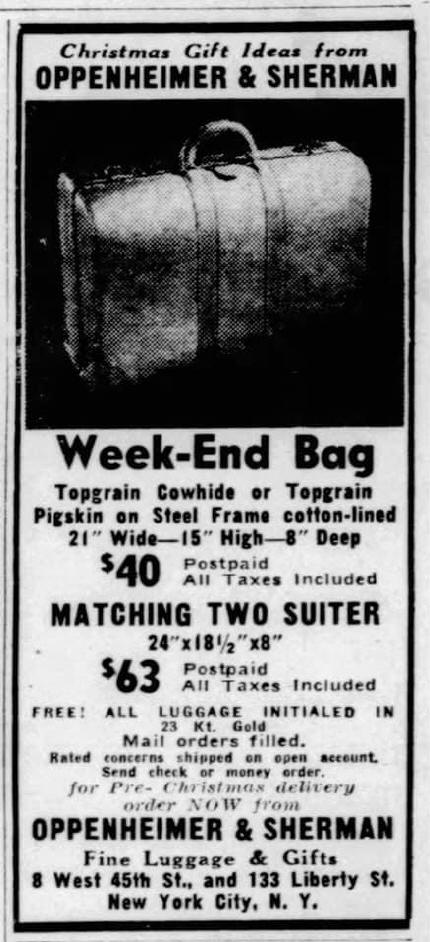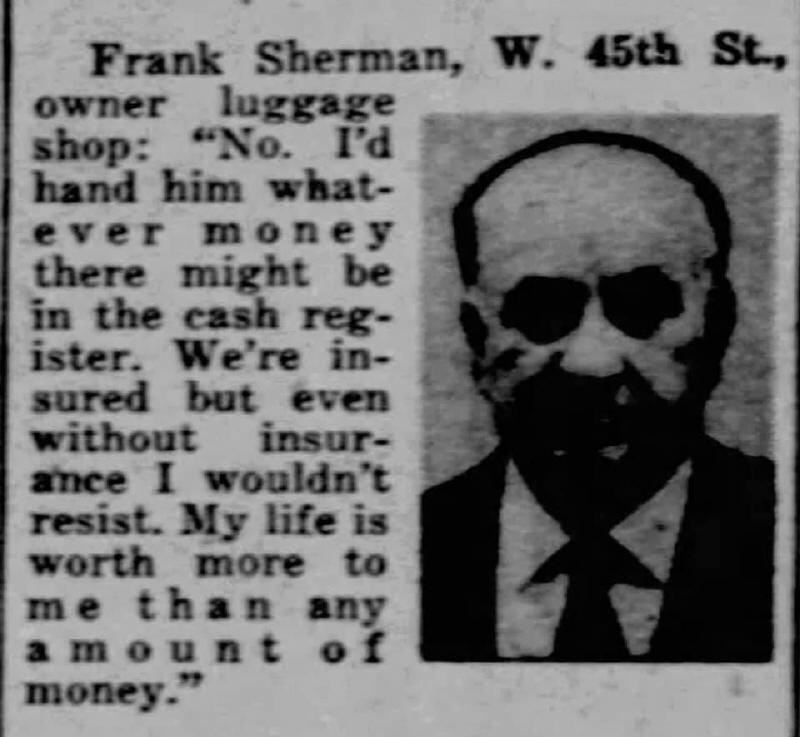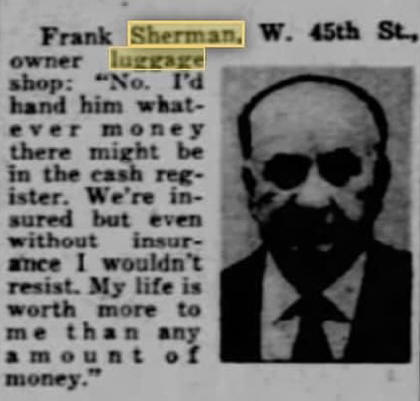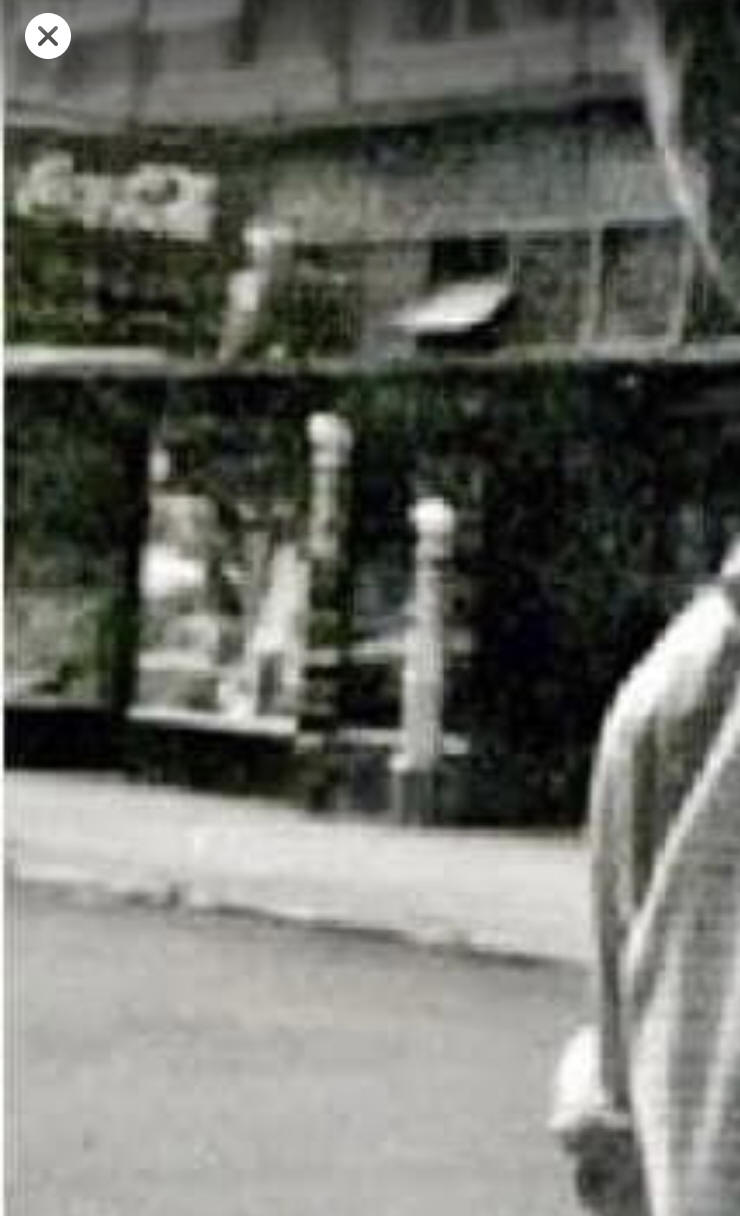 BARBERS SHOP:
need to find the photograph of this shop...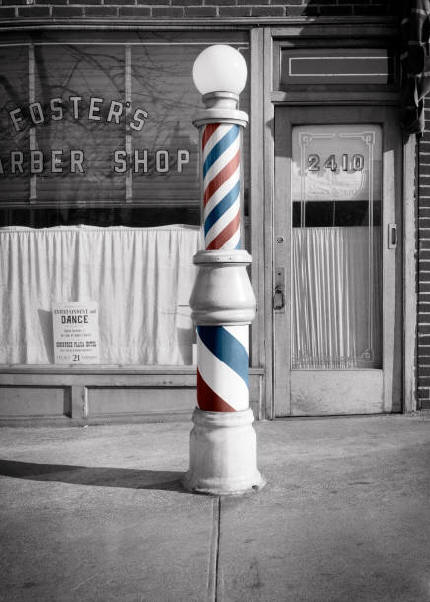 ROLLED UP SLEEVES:
suggests McQueen was photographed
in the 1950's
as he appeared in HOMICIDE DETECTIVE magazine
in November 1956...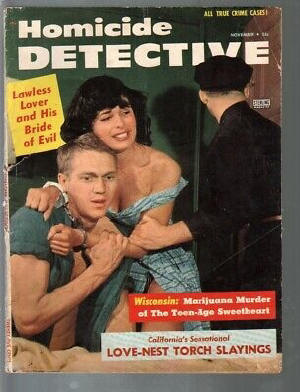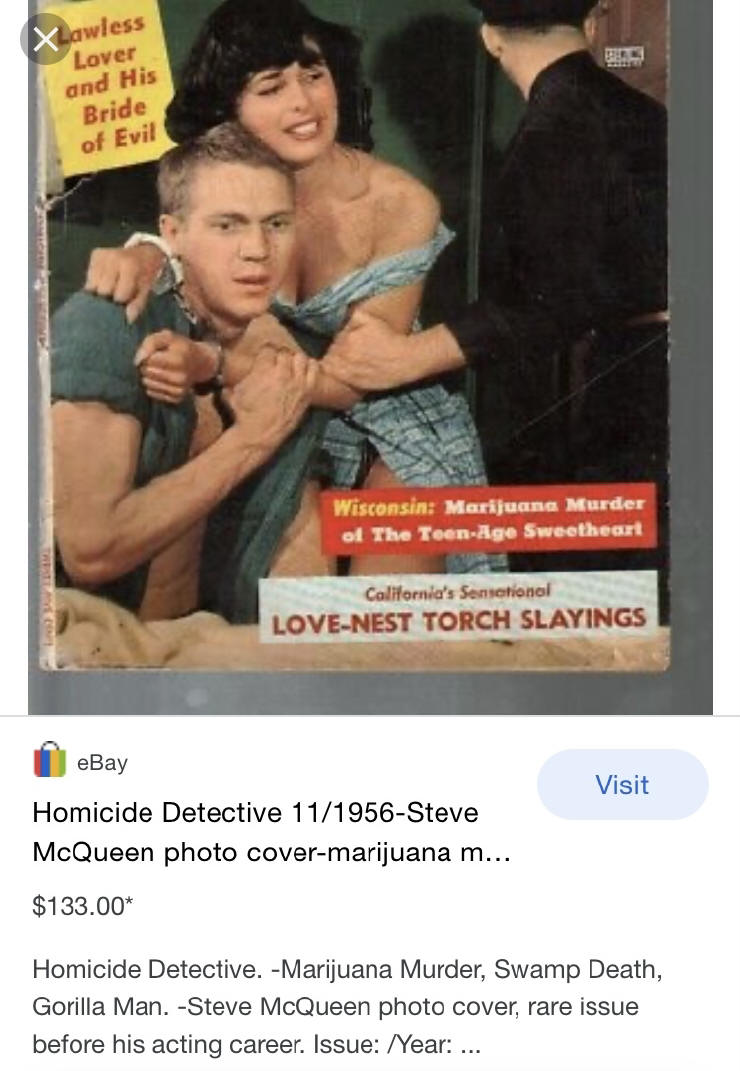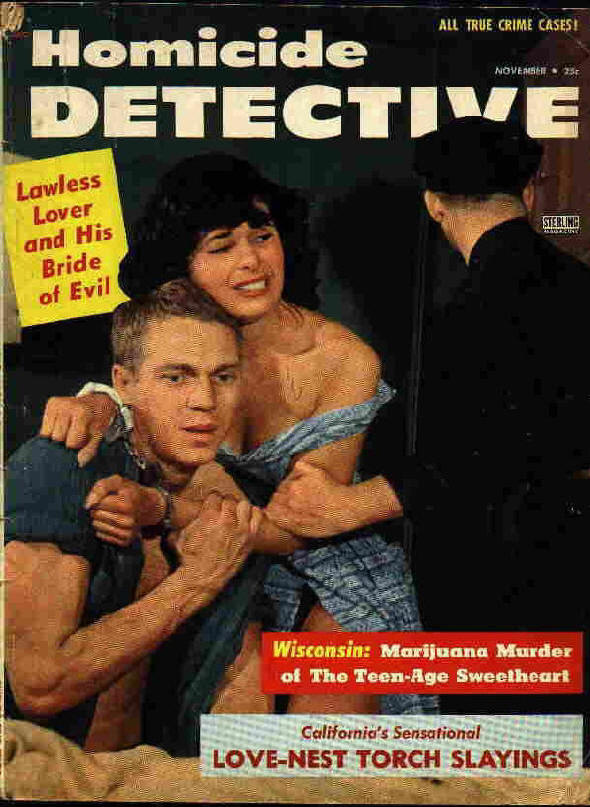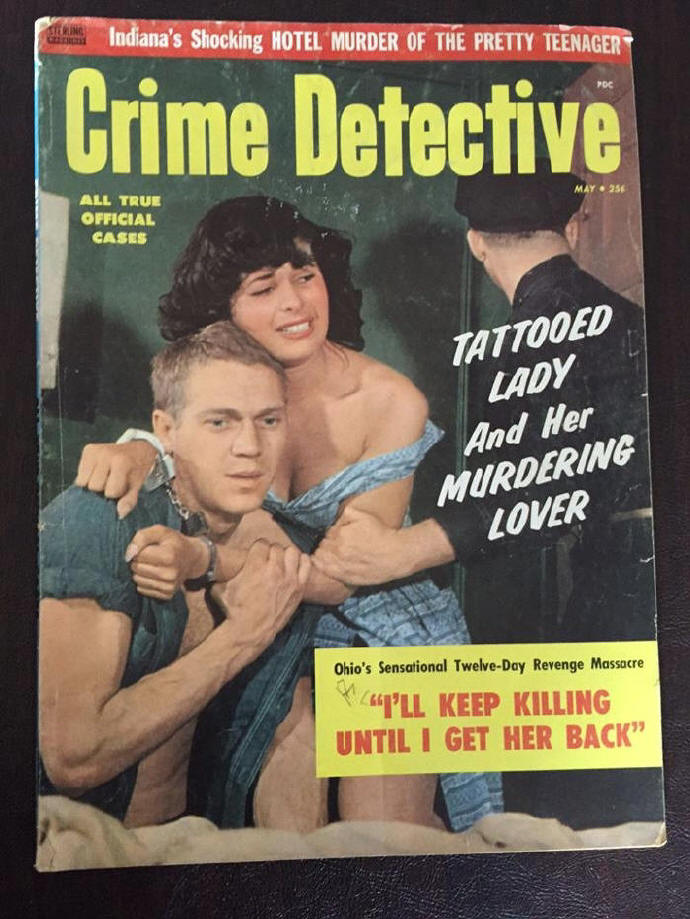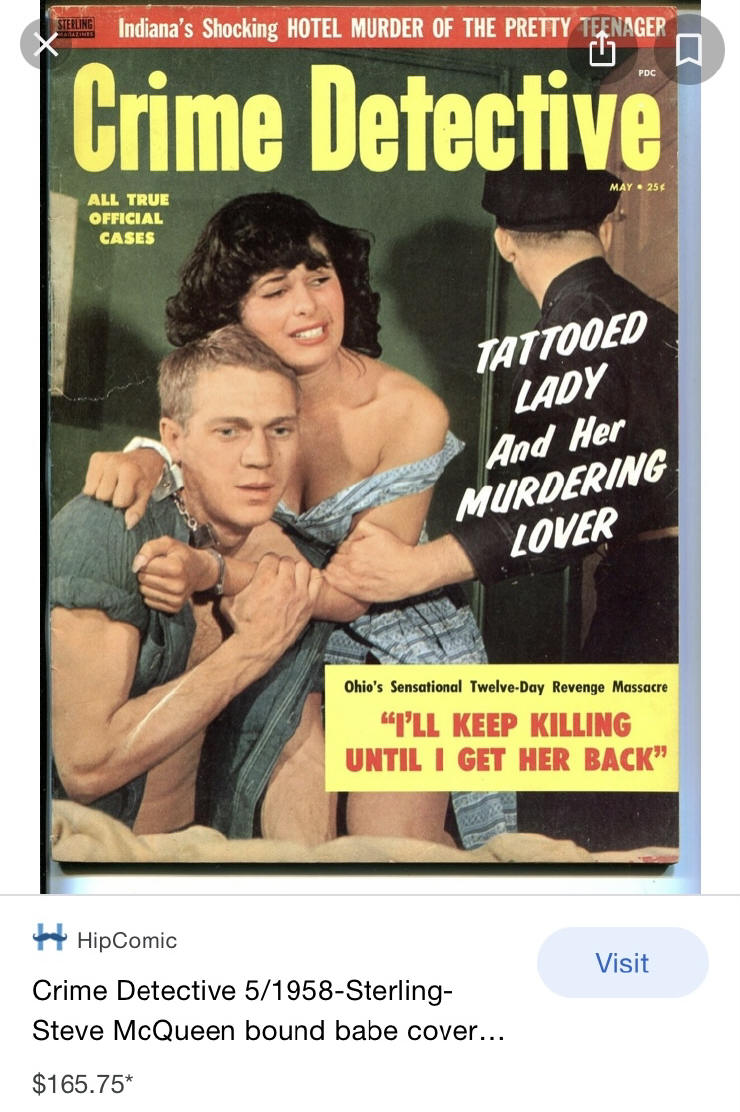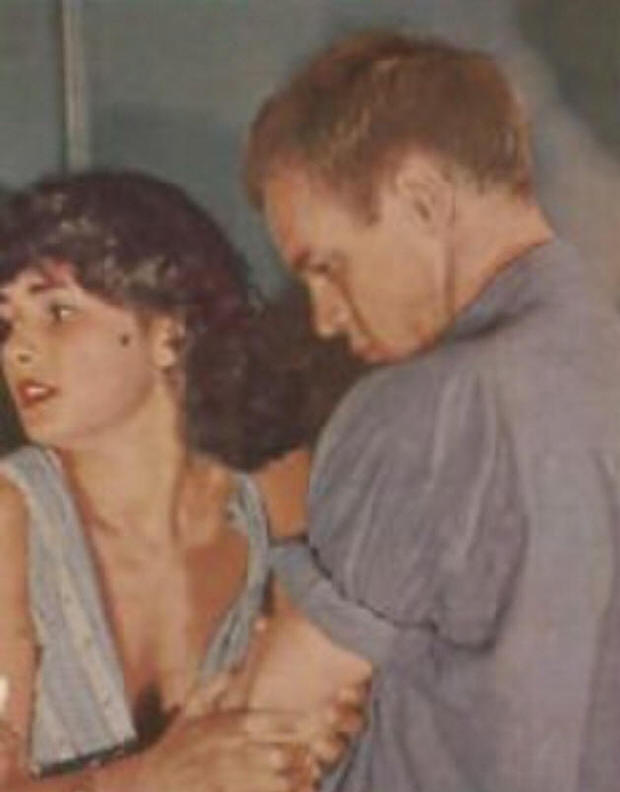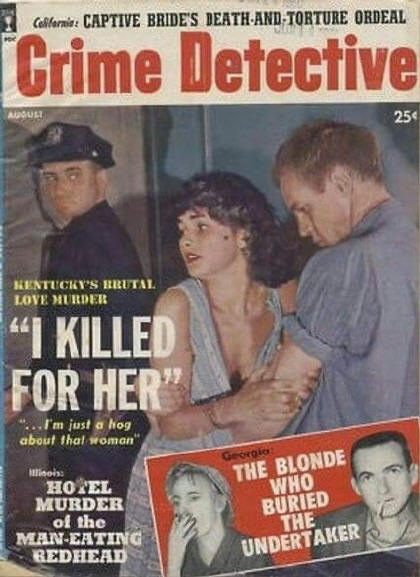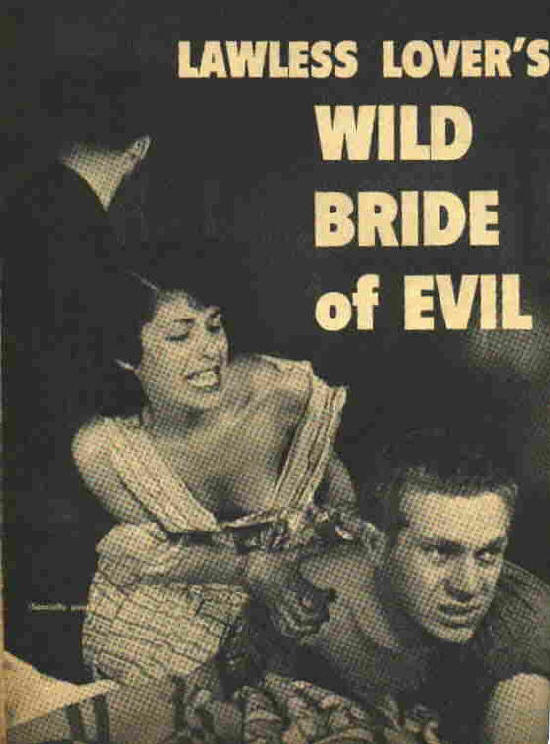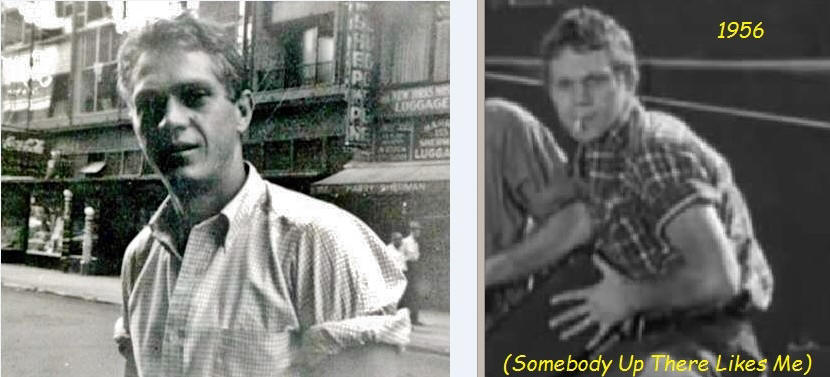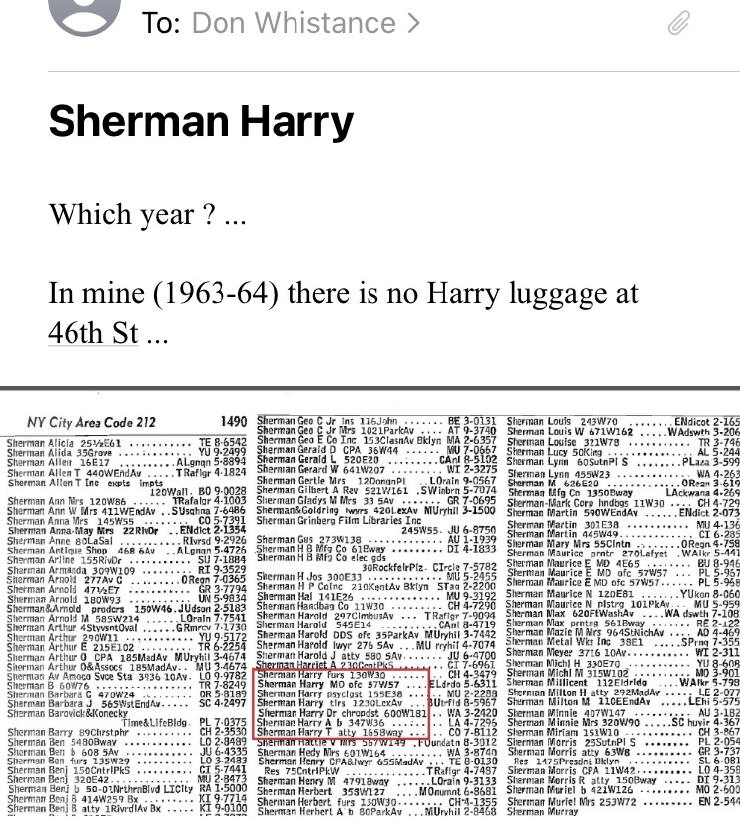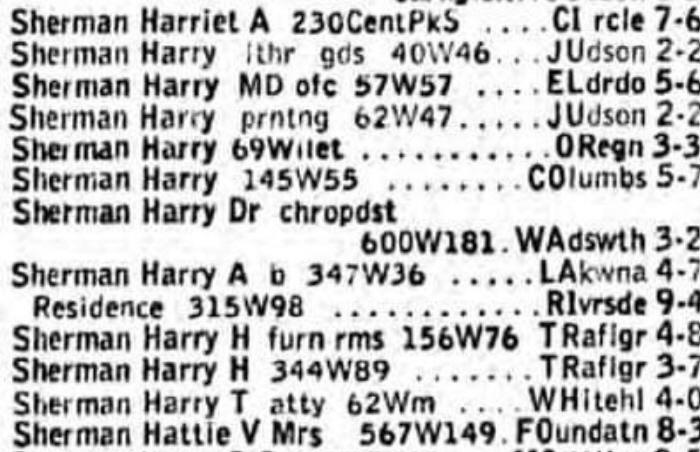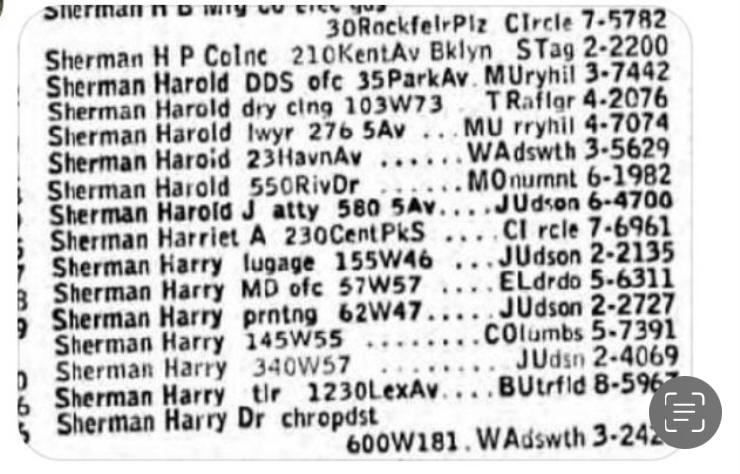 HARRY SHERMAN
was the major clue
on the Tarpaulin.
The address was then found in the 1957 Directory
but HARRY SHERMAN LUGGAGE was not found in
the 1940's, 1953 or 1963/64 Directories.
This suggests that HARRY SHERMAN LUGGAGE
was first a LUGGAGE store
in 1953, 1954, 1955, 1956 or 1957 and closed by 1963/4?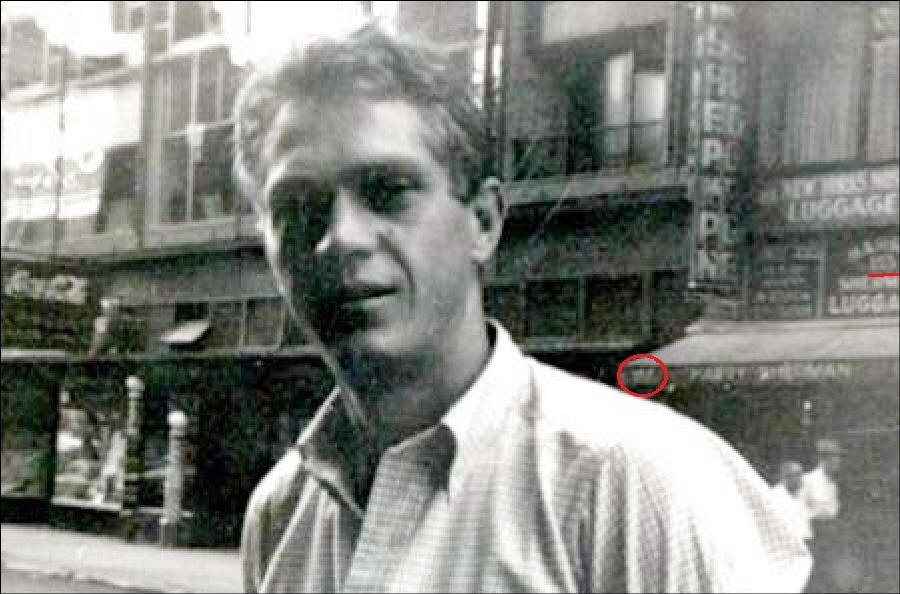 A THREE DIGIT ADDRESS?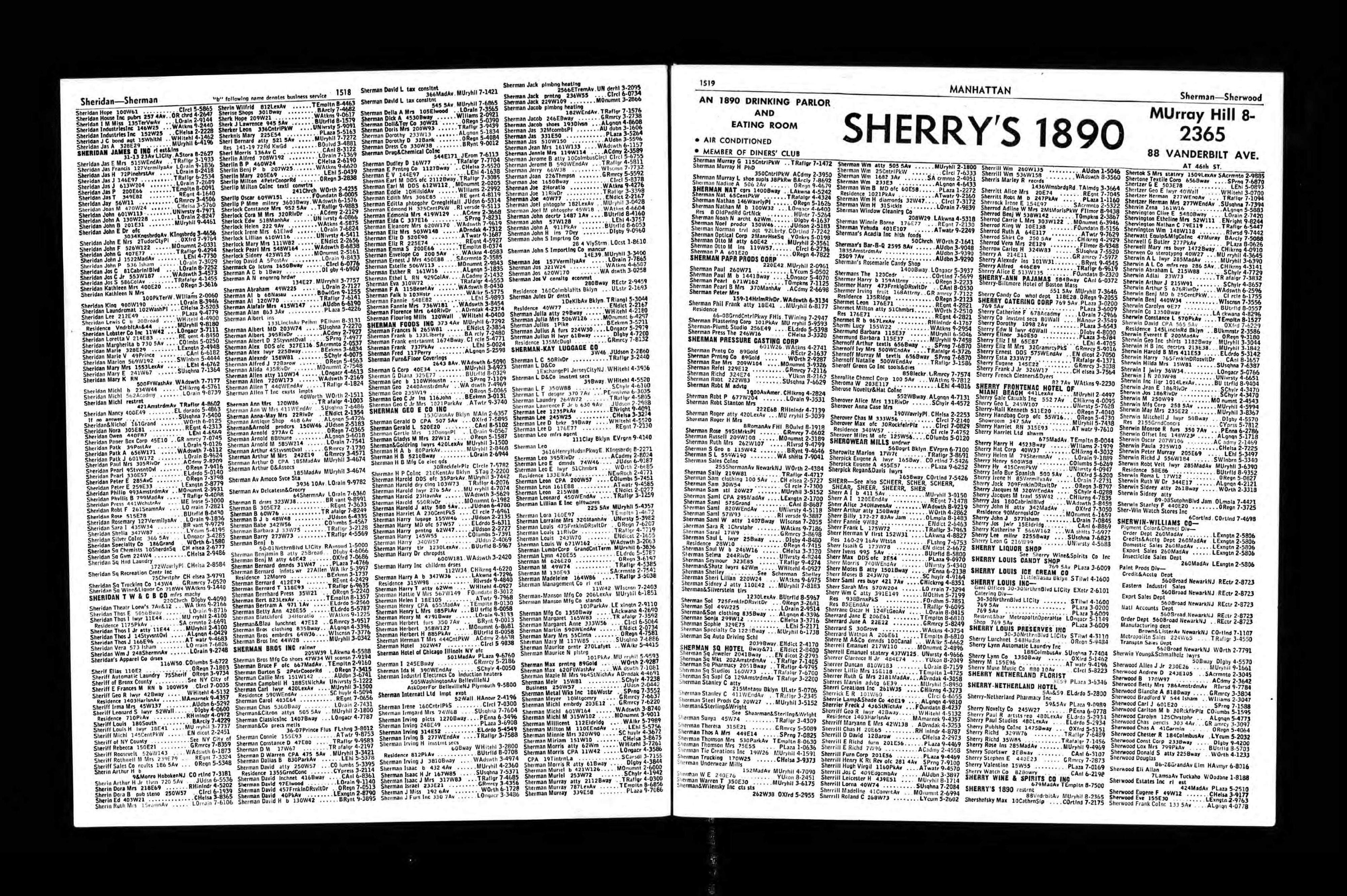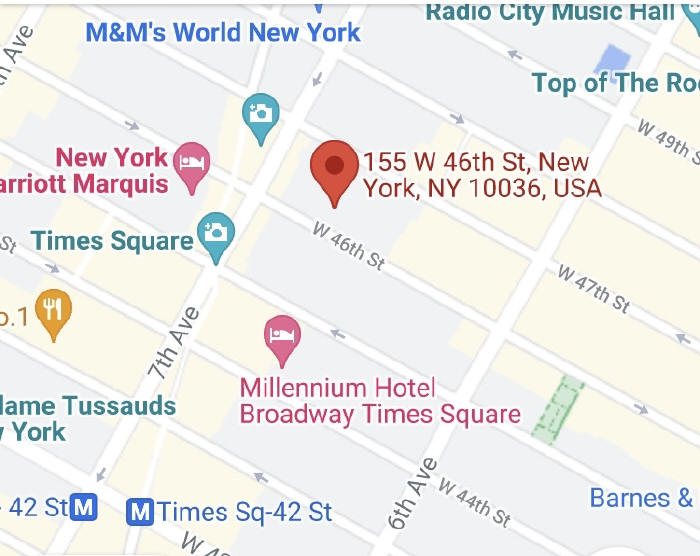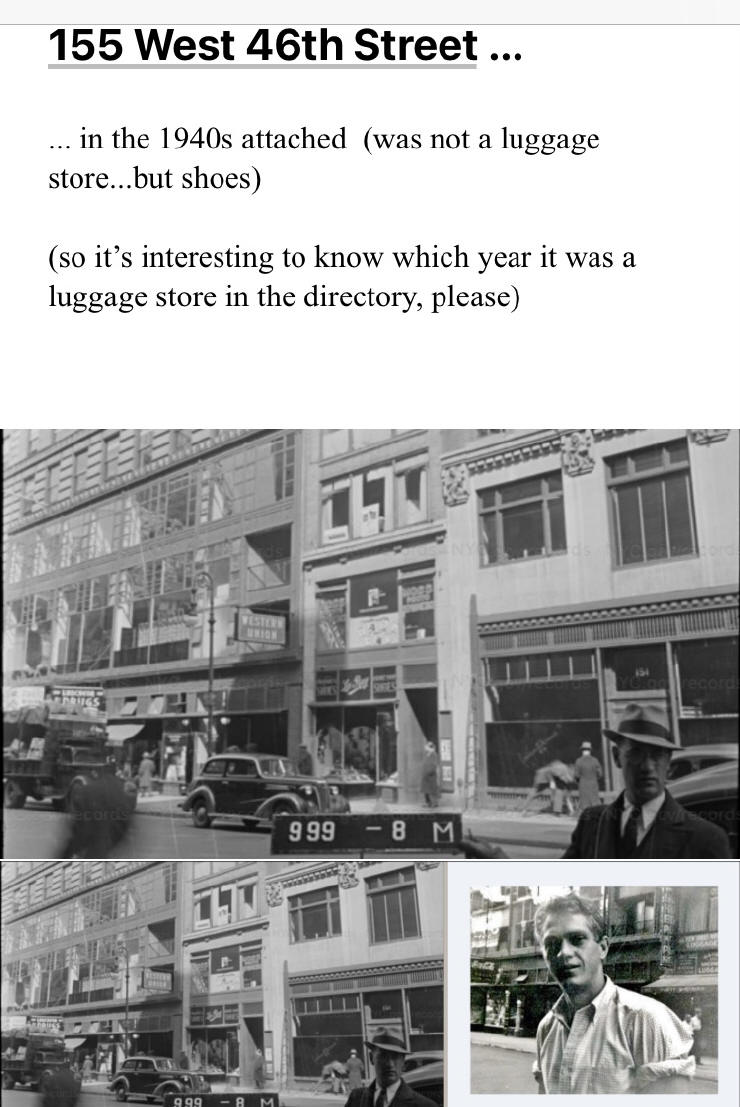 1940's photographs...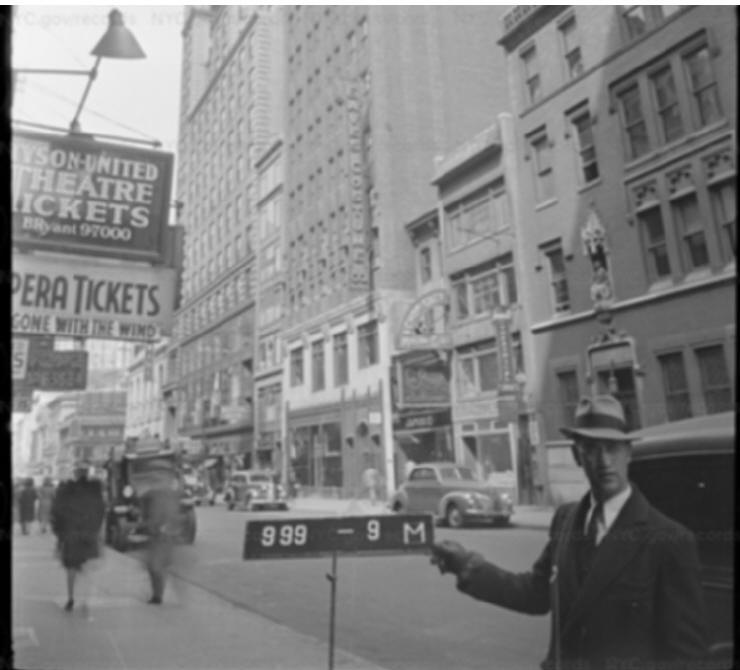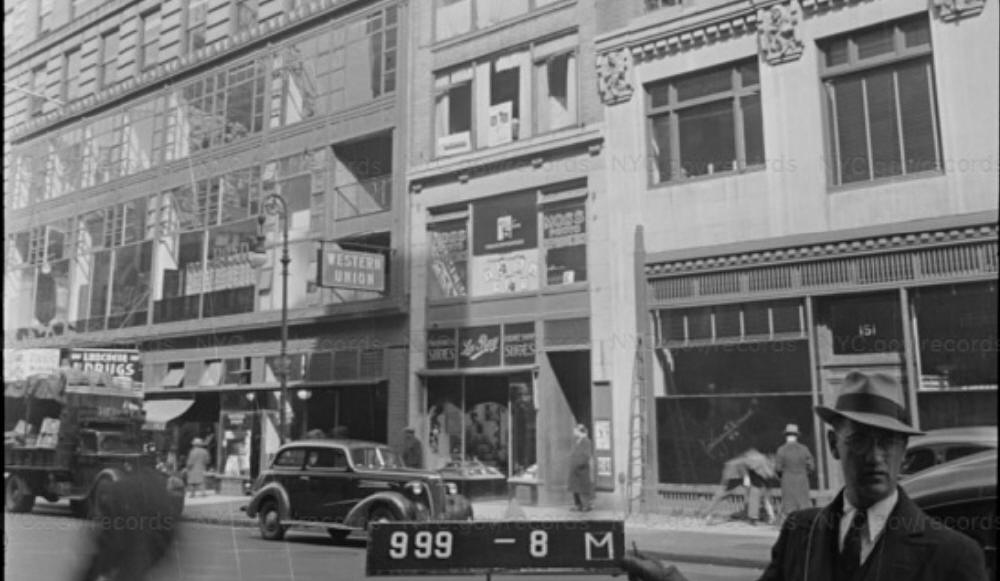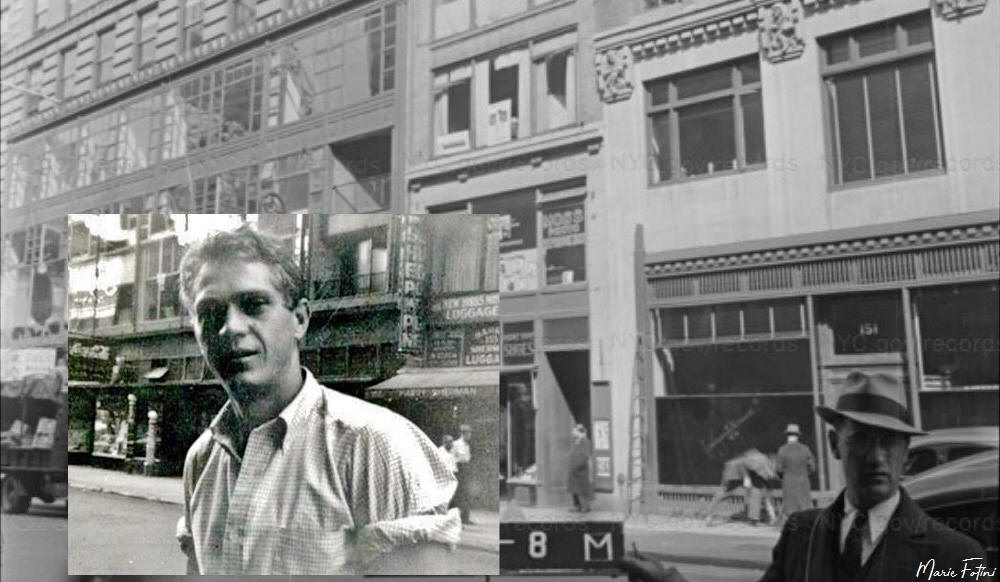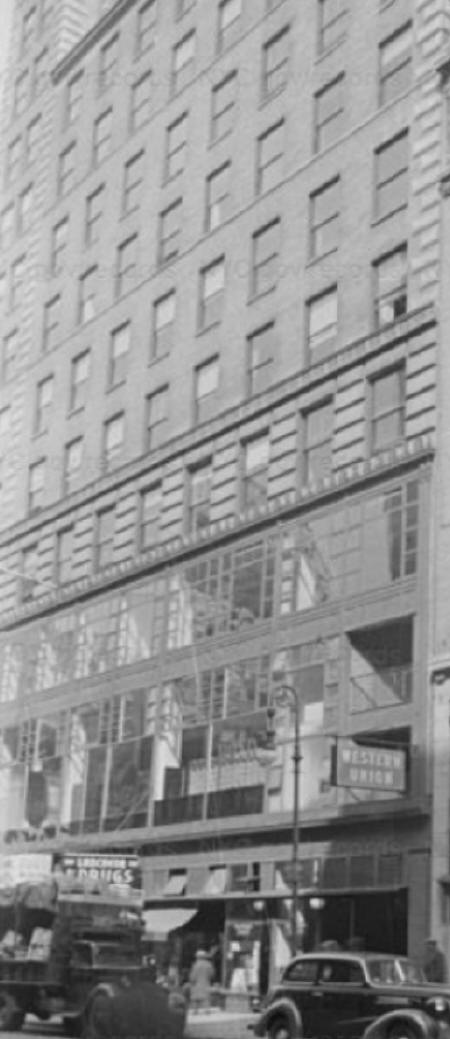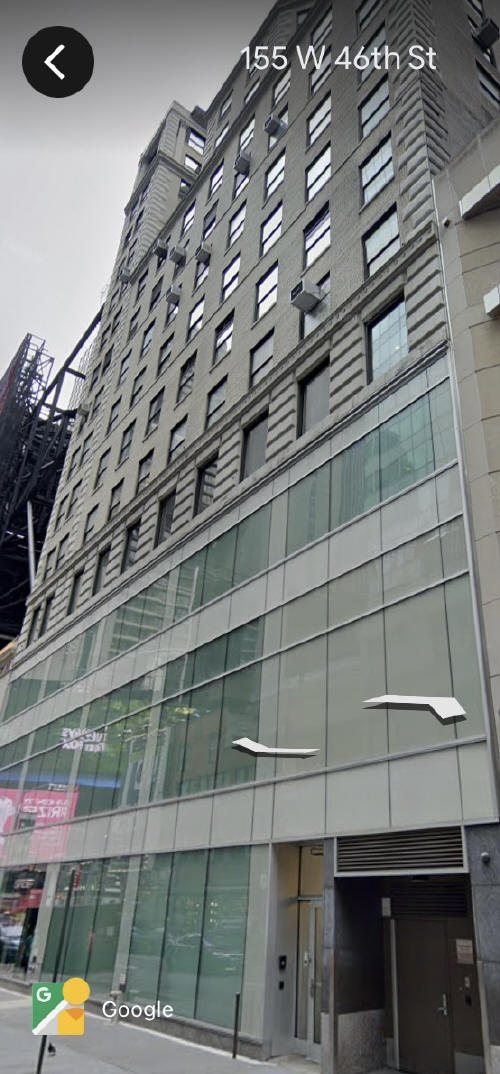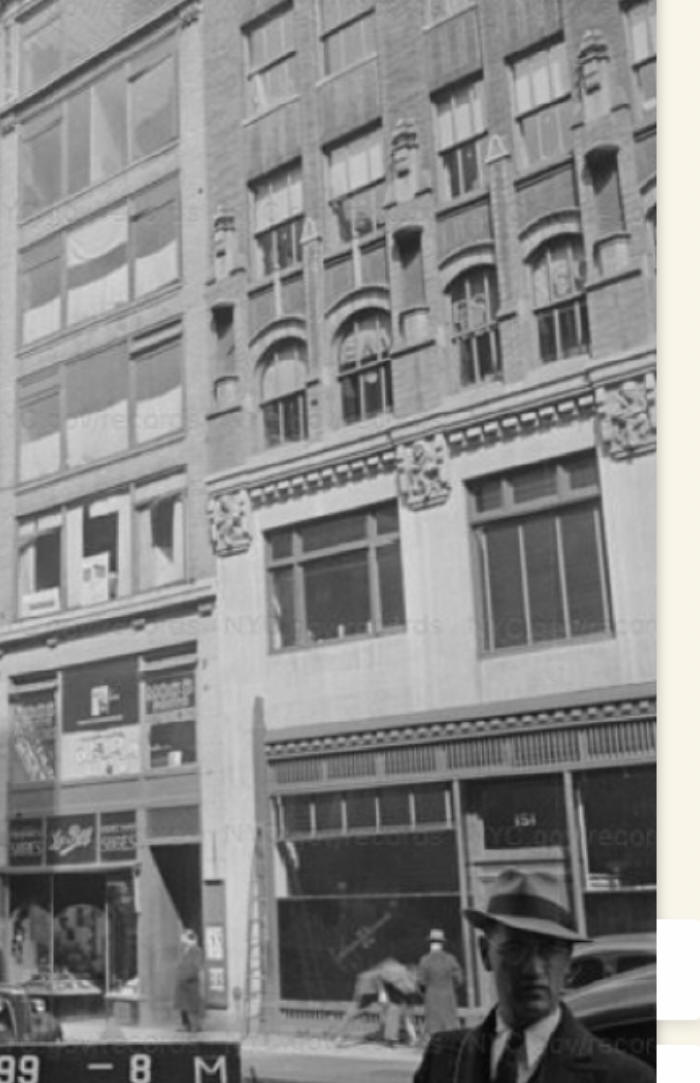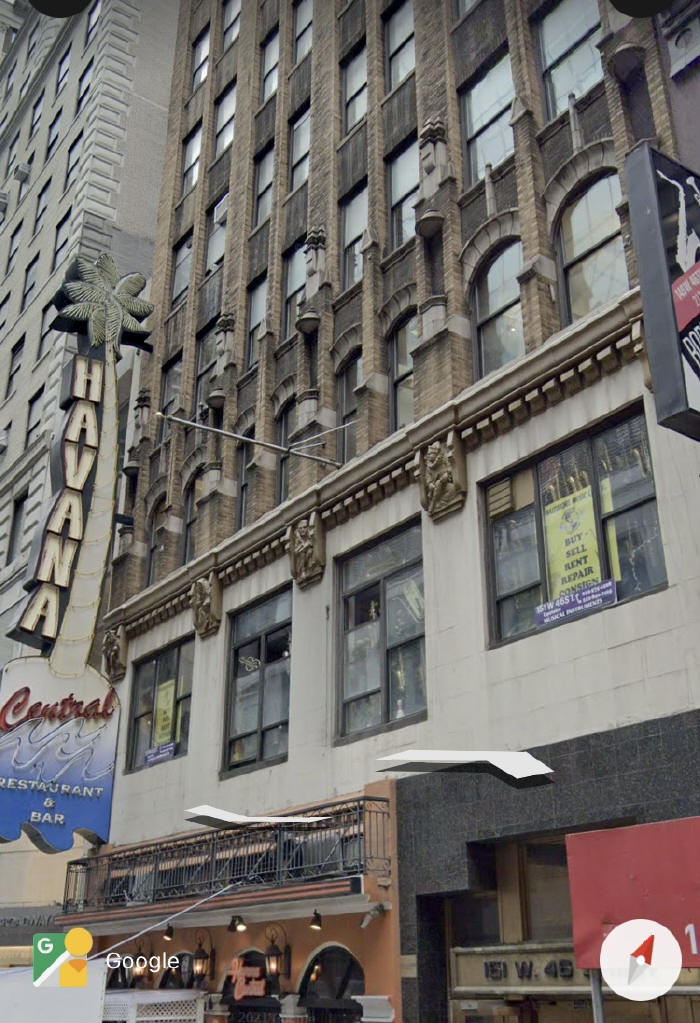 NOW...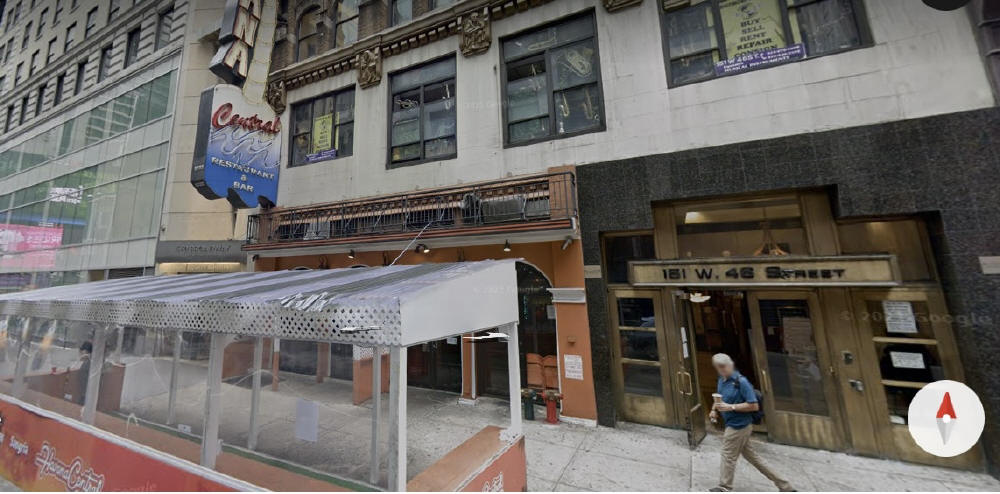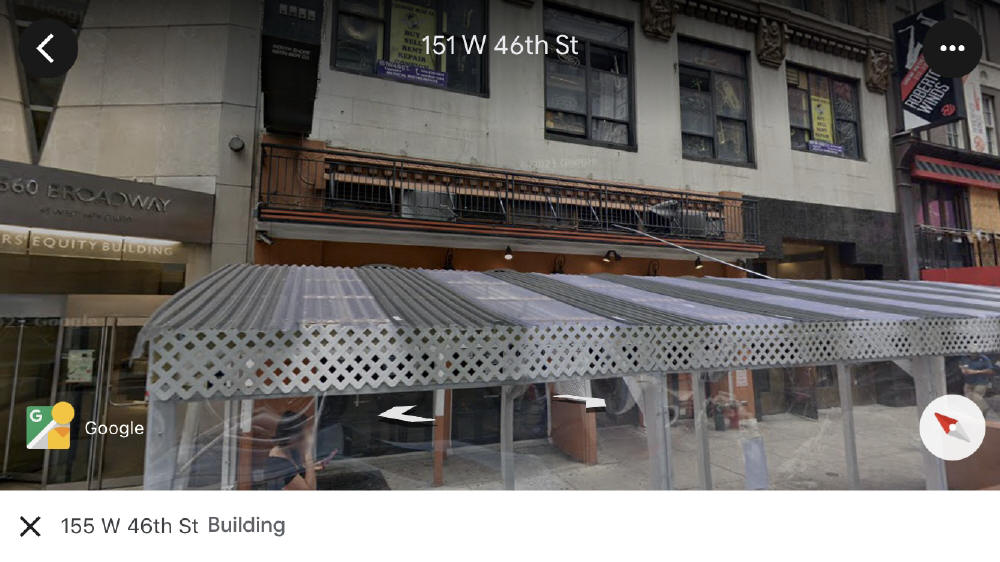 A COMPARISON only...
to show how the 'past' (old 'window' sections)
are covered over by a vertical board...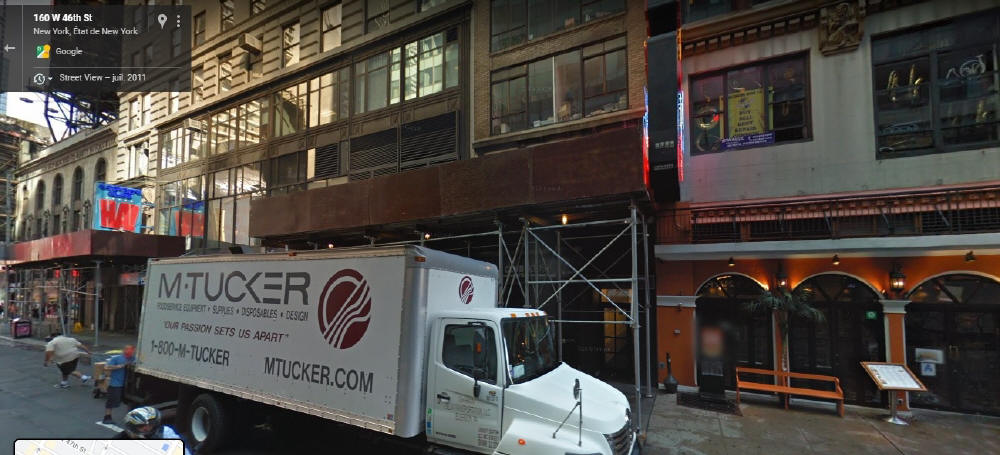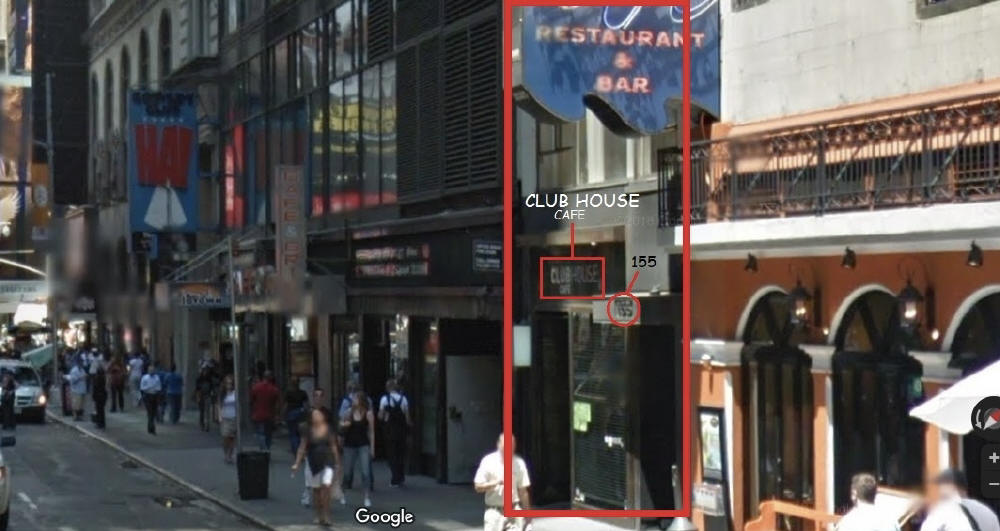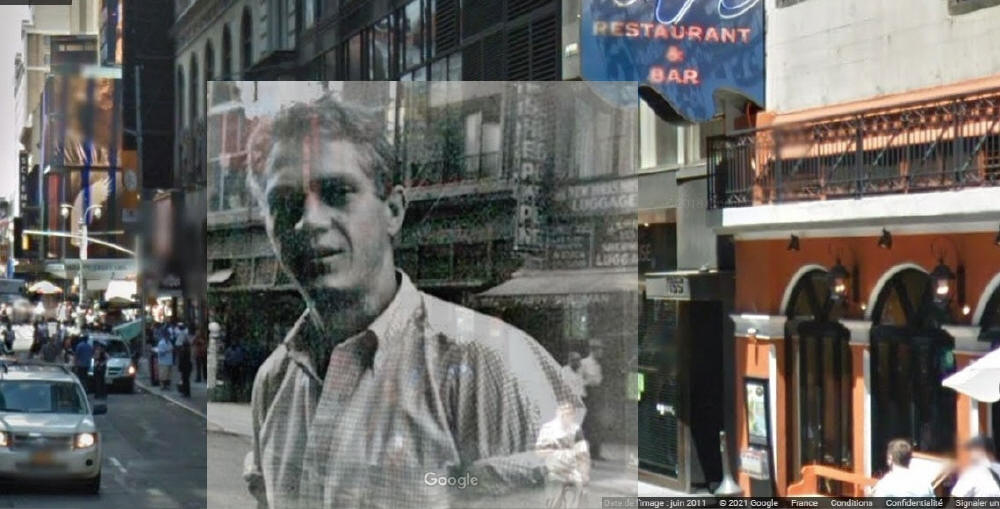 INSIDE the narrow SHERMAN Building...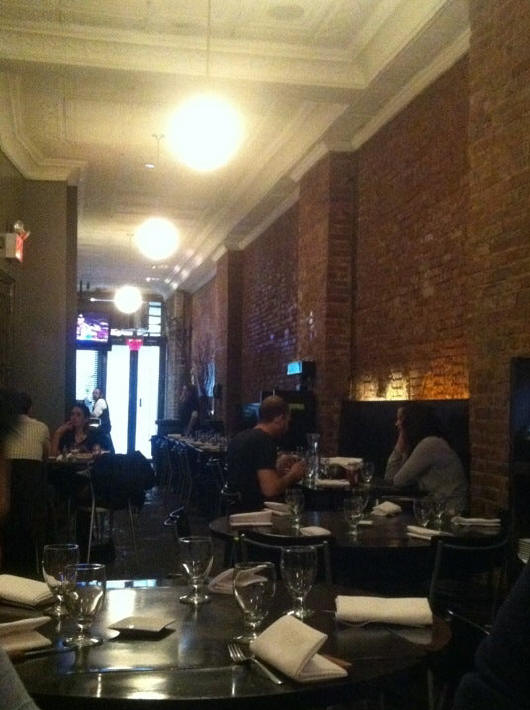 The 1980
FAME film with the performers dancing outside the SHERMAN Building...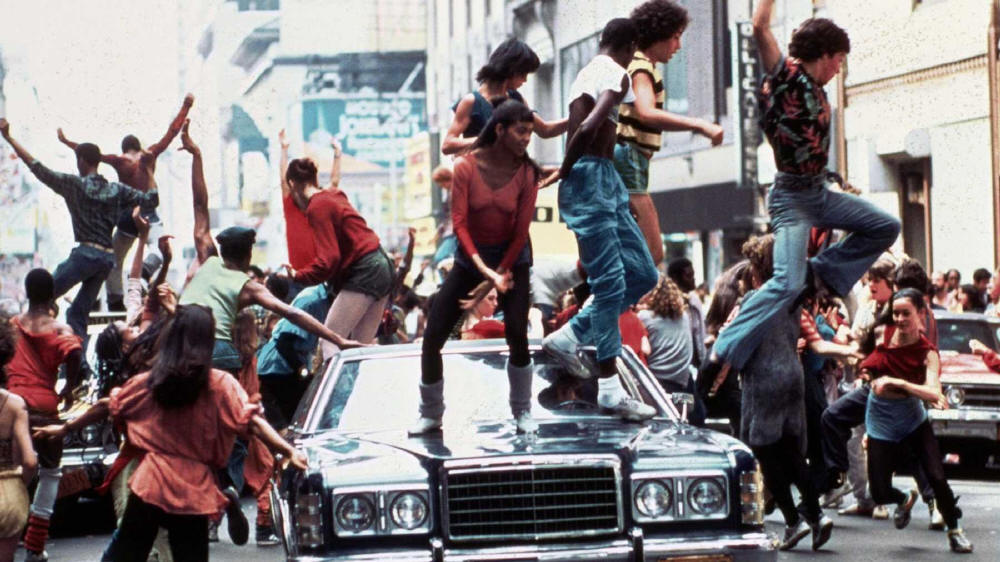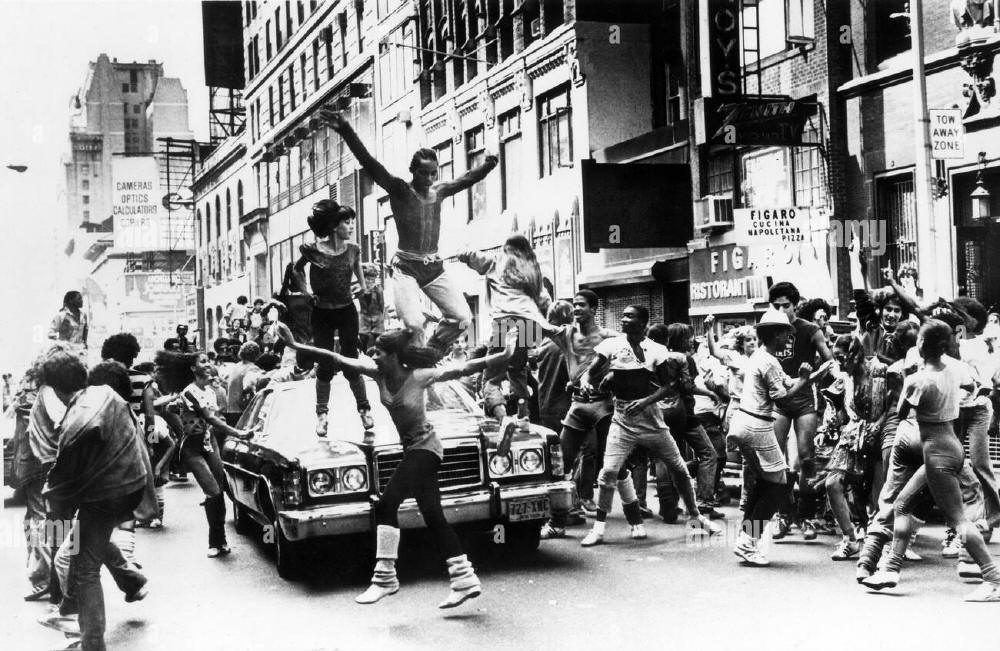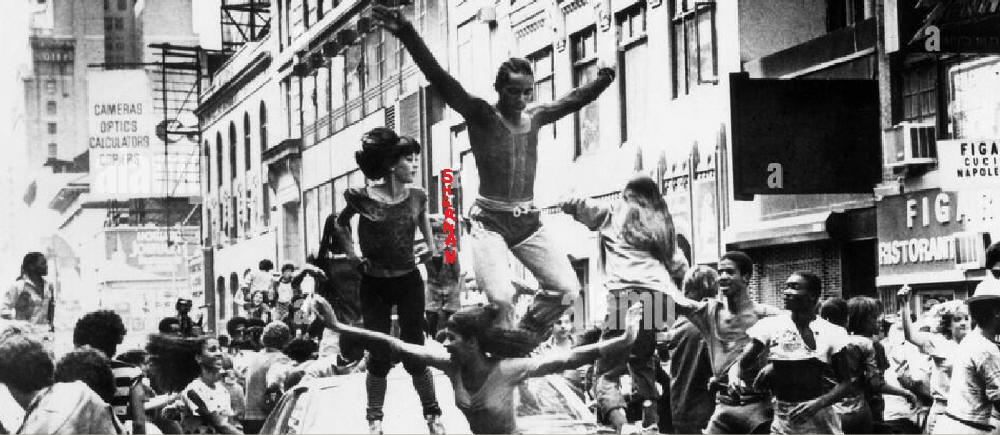 In 2011: still there (no view before 2011) :
In 2011 it was Club House Café :
Steve
McQueen may have been on his way to West 45th Street
where he was in the "A HATFUL OF RAIN" play
at the LYCEUM THEATRE...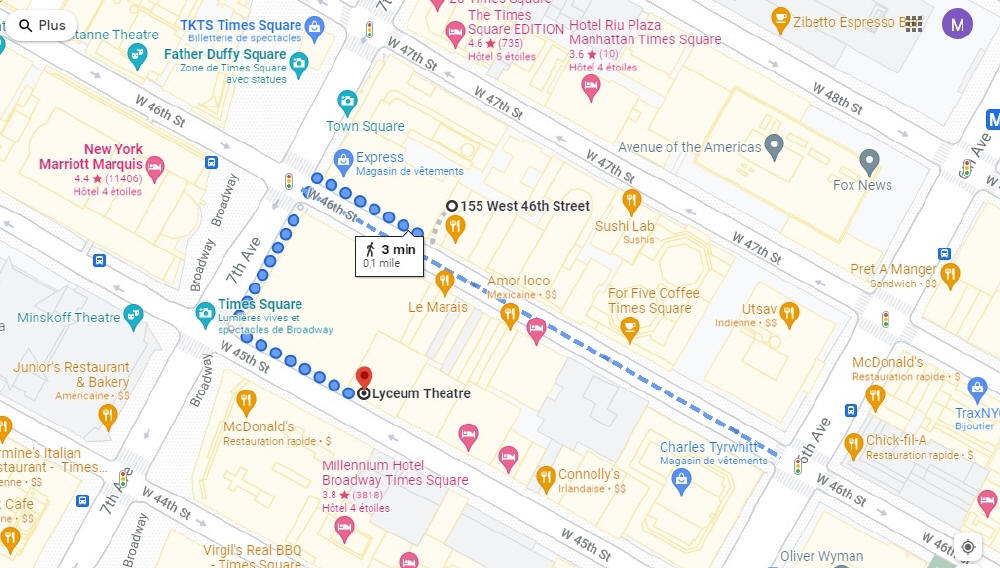 SUMMARY
a) NOT 3 West 46th street?
b) McQueen appears to be showing us the Barber shop he has his haircut in?
c) McQueen performed at the Lyceum in West 45th Street
d) McQueen's rolled up shirt is similar to the magazine shoot photographs below dated 11/1956 (Homicide Detective) and reproduced in 5/1958 (Crime Detective)
e) McQueen lived at 69 West 55th Street.
f) McQueen married in November 1956 and was based in LA so photograph is from January to November 1956?
g) Frank, HARRY and LEON SHERMAN (3 West 46th Street) maybe brothers?
h) The number on the corner of the tarpaulin looks like a three digit number?
i) Need to look at the Directory for all SHERMAN names to look at the street names.
j) Latest photograph suggests HARRY SHERMAN
k) 155 West 46th Street?

l) https://nycma.lunaimaging.com/luna/servlet/s/7y958s

m) 1957 Directory re: Sherman, Harry Luggage appears but not in the 1953 Directory.

o) After 1953. It's not in the 1953 directory. It is in the 1957 and 1959 directories.

p) "If he was in Hatful of Rain in 1956 and the store is in the 1957 directory which was probably compiled in 1956, I think you have your answer."

q) View advert image attached for another SHERMAN! Frank...

don.whistance@icloud.com
Click to return to main page